10 | 12 | 2021
Designer Profile – Aless
Get to know our Associate Director and Interior Design Department Head, Aless Clifton, in this exclusive interview, sharing her interior design secrets and no-go's, inspiration and admired styles, and how Jigsaw go above and beyond to ensure client satisfaction through our services.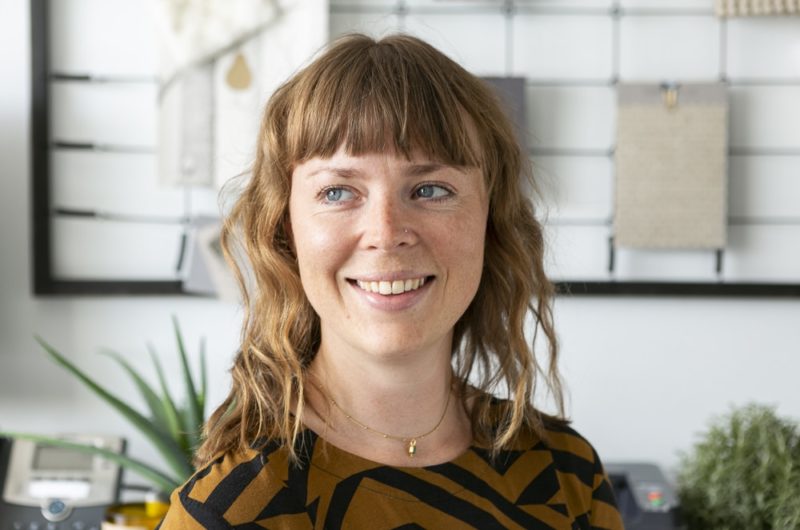 What inspired you to become an Interior Designer?
I didn't have the conventional route into the industry I suppose! I studied Fine Art at university focusing not on great paintings or sculpture but on creating interactive installations, encouraging the viewer to participate. This relationship with creating spaces combined with a love of textiles, and an inherited architectural interest meant I somewhat fell into the job.
How would you describe your design style?
At home my style is playful and colourful, I love mid-century treasures and "boho" influences but 'at work' I love being challenged by designing outside of my personal style and don't like pigeonholing my schemes.
What inspires your design decisions?
At Jigsaw, we try to avoid high fashion trends in long-term schemes or pieces of furniture, this ensures our designs stand the test of time. When working on show homes or with private clients, I take influences from art movements, nature or the buildings surrounding and materials. Sometimes a photo or piece of furniture can inspire the design of a whole room – I love this stage of designing.
Who is your favourite Interior Designer?
I would say these days I am less inspired by big names or design studios but more by some of the real accounts I follow on Instagram, or the work of architects and designers on programs like 'Amazing spaces'.
When designing a space, what is the most important factor to you?
All of it! I cannot stand poorly designed spaces, I think for me function will always come first, my pragmatic mind won't allow things to not work! I always start with layouts and understanding how a space is going to function, then work on how this can be done in the most aesthetically pleasing way. I do have a keen interest in sustainability so durability and being built to last comes into play too.
What is an absolute no-go in your eyes when designing?
Too much grey, it feels very dated after the trend we saw a few years back. I'm also not a fan of shiny…. think silvery crushed velvets, lots of chrome and glass/mirror, people often think this makes things look expensive but there are much better ways to elevate a space and ooze understated luxury.
What is the most rewarding aspect of your job?
I love that we get to see things through to completion, site 'install days' are still some of my favourites, it's amazing to see it all coming together, but also hearing that a show home has done its job and sold an entire development of flats? Or that a purchaser liked it so much they wanted to buy the lot is amazing.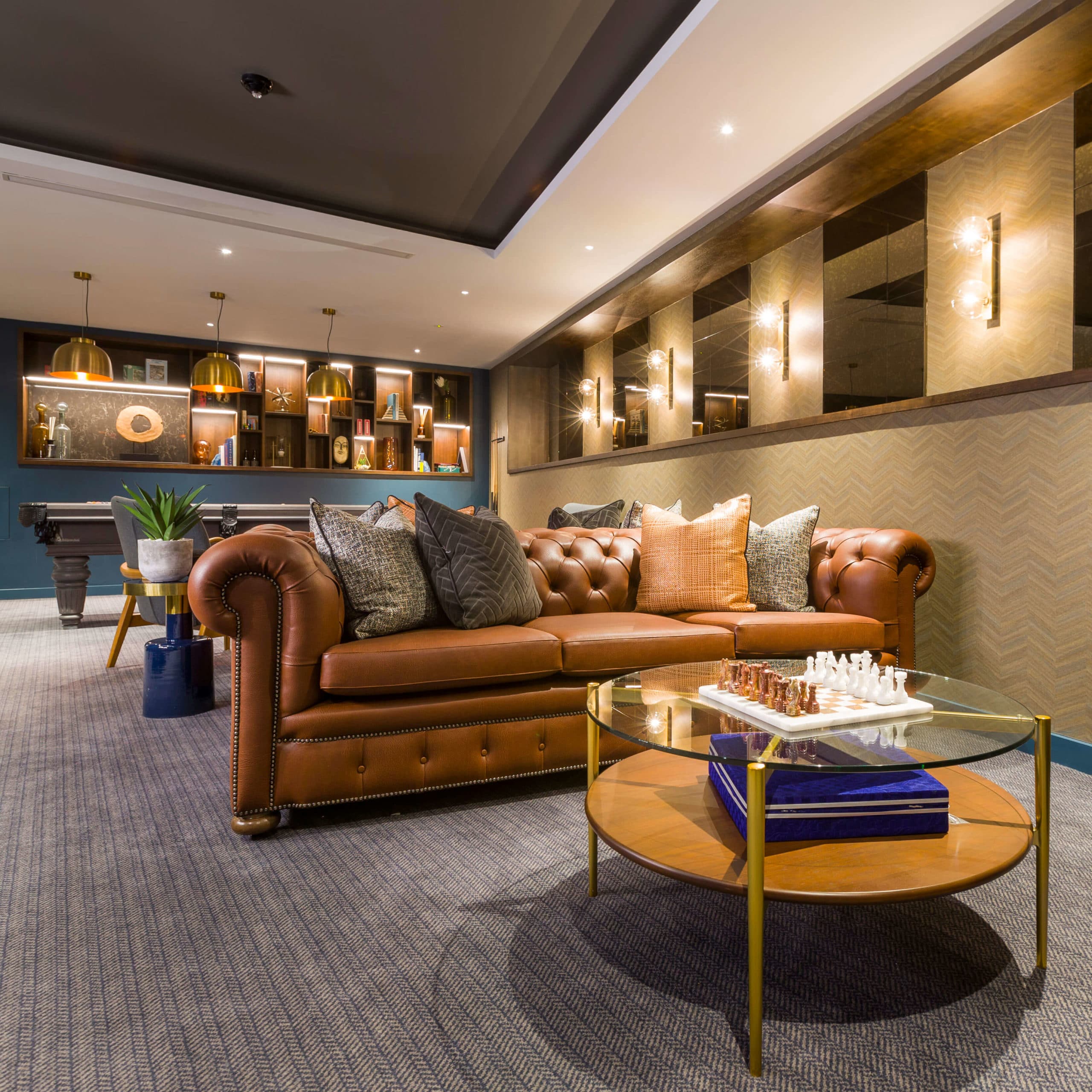 Designed by Jigsaw Interior Architecture and Design.
Do you have a project that you're most proud of?
I think The Denizen… it has been several projects merged. It started with communal areas of a beautiful apartment building where I got to have fun with designing a games room, encompassing dark woods and blues along with tan leather and antique metal finishes to create a true vintage, smokey club feel. Huge contrast then in the 2 show apartments that followed, one that had a calming, zen, retreat-like feel, the other a bright fun, architectural scheme influenced by Bauhaus art and the location next to the Barbican. Both the show apartments still needed to really give a high end feel so materials and richness of colour were key.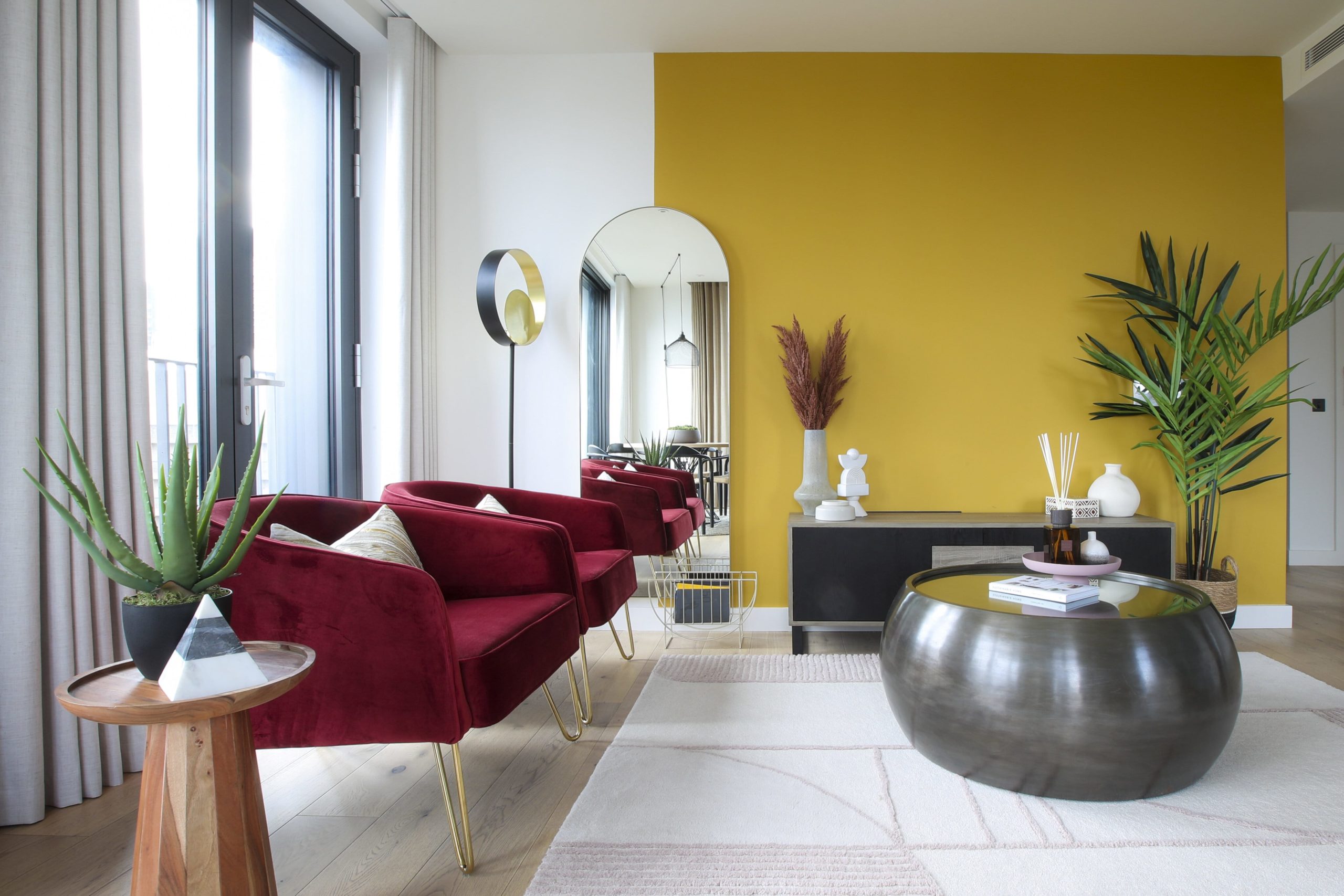 Designed by Jigsaw Interior Architecture and Design.
Who is your biggest inspiration in general?

This one might make you cringe… but it's my colleagues, my team. Working amongst other creatives is the best part of my job, shared ideas and enthusiasm is really inspiring. Everyone here works hard, lives and breaths interiors and design and wants to share their passion with our clients.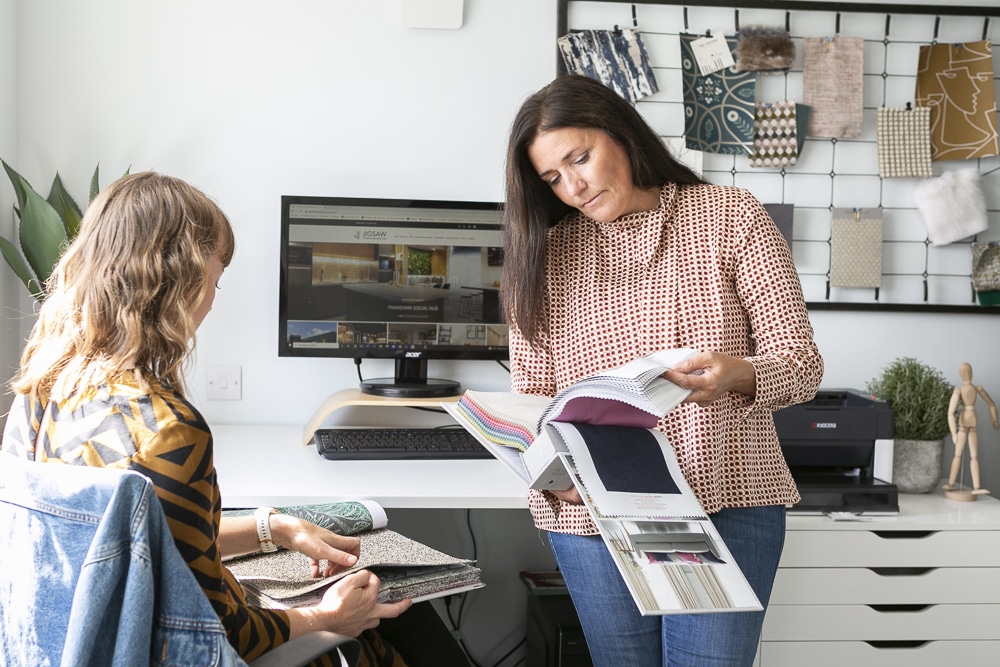 What are your favourite projects to work on?
Not sure I have a favourite as such, I like the variety and I wouldn't want to do any of these over and over…though I am a sucker for sea view!
If a client were to contact you about a project, what would be your initial consultation process?
I always like to pick up the phone where possible, it's the easiest way to begin understanding their briefs and communicate how we can input into their project. This is normally followed by a zoom call or site visit to really get the ball rolling.
What do you consider the most challenging aspect of being an Interior Designer? How do you overcome this?
Time and money.…We are passionate perfections working in a fast passed and often budget driven industry, it has its challenges! Time is a hard one to overcome, coffee helps but there's always more you could do! Money is tricky but proving our worth as designers and offering a great product can help demonstrate it's worth the investment. When it comes to lower budgets, we work with a broad spectrum of amazing suppliers to ensure design and quality is never compromised.
What is your greatest strength as an Interior Designer?
I have one of those weird memories… I can remember fabrics, suppliers, names of products or where they were from, or a colour to be able to match to later. Useful at times but means my brain doesn't have an off switch!
If you have an enquiry, click here to learn more about our interior design services, or contact us to book a consultation with one of our designers!