09 | 12 | 2021
Designer Profile – Lucille
Graduating in Paris with a Masters degree in Interior Architecture and spending her early career in London gaining an extensive knowledge of residential, hospitality and retail design, Lucille Taylor-Lepercq brings her consummate professionalism, eye for detail and design flair to Jigsaw Interior Architecture.
I sat down with Lucille, who has recently joined Jigsaw as the Interior Architecture Department Manager in our Poole design studio, to find out about her influences, likes, dislikes and her life in design.
What is your idea of the perfect room?
Somewhere light, warm, inviting, timeless and elegant.
What is your greatest design fear?
Going blank, experiencing the visual equivalent of writer's block.
Who is your favourite Interior Designer?
I admire a few but don't really follow any particular one. I think Andrée Putman has had an amazing career and I love her ethos; also Sir Terence Conran for bringing affordable design to the masses.
Sir Terence Conran, English designer and founder of Habitat.
What is your favourite iconic designer chair?
I love the Thonet chair designed in the early 1900s, it was the first example of wood being bent by steam and it was frequently used by Le Corbusier.
Thonet chair designed by Michael Thonet.
Are you a minimalist or a maximalist?
Neither and both… I don't like to conform to a specific look and prefer to tailor designs to suit the style and requirements of each project for clients.
What do you consider the most overrated design trend?
I appreciate looking at trends of the moment and factor them in, however I try to steer clear from them as much as possible to ensure that designs are timeless.
Open plan or separate living room and kitchen?
I love open plan living, it's so wonderful in bringing people and families together.
Gold or silver?
Both.
Which do you prefer, pattern or texture?
Texture, I love when a material speaks for itself.
Shiny and new or preloved and vintage?
A balance of both. There's beauty in seeing how time and usage has aged a material or piece of furniture.
Which words or phrases do you most overuse?
'Attend' – 'Hang on' and also 'Allez' – 'Come on' when I am in the full swing of things.
What's your current state of mind?
Strive to be greater.
If you could change one thing about your job what would it be?
Deadlines… quality takes work, effort and consideration. I wish there was more of a balance for this, true design is a collaboration of minds between the designer and the commissioner, so you should never rush to endeavour to reach perfection.
What is your greatest design achievement to date?
I'm proud to have been an integral part of the award-winning designs for restaurants Aqua Hutong in the Shard and Centre Point's Vivi. Also for winning an award for the Hare and Tortoise in Chiswick which was the first project I was sole designer on as part of my previous company.


Aqua Hutong featuring technical drawing, courtesy of Lucille.

VIVI at Centre Point featuring technical drawing, courtesy of Lucille.
What do you consider to be a common design mistake?
Overload. When designers add too many elements to a design, also when there is too much compromise.
Who are your real-life design heroes?
My team and colleagues at Jigsaw Interior Architecture, they do so much work in so little time.
What is your motto?
I've borrowed Mie's Van der Rohe's "Less is more", although I would also add a quality aspect to this.
If you were to die and come back as a person or thing what would it be?
An albatross, for being a bird in one of Earth's last remaining wild territories.
What do you most value in your colleagues?
Their daily smiles and desire to better themselves as much as they can.
If you had to pick one interior design style to live with forever what would it be?
I wouldn't pick one as it would continually evolve over time.
Which historical design movement do you most identify with?
Bauhaus, which captured multidisciplinary design as never before, uniting art, graphics and functionality. I really believe in that the ultimate design is to achieve style and function working as one. I strongly believe in strong coherence in a design and considering all disciplines as a whole.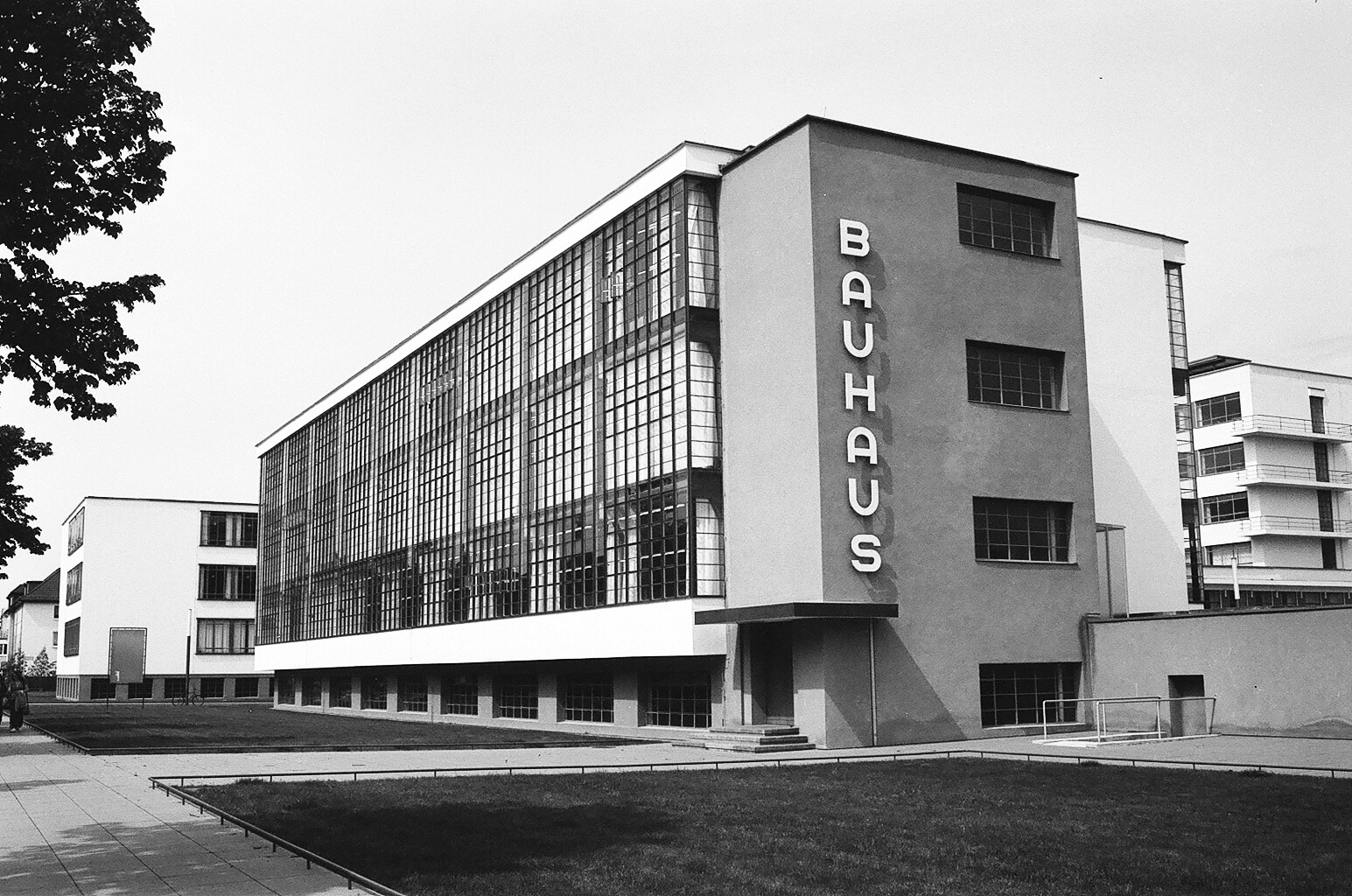 The Staatliches Bauhaus, a school of design, architecture and applied arts in Germany, from 1919-1933.
Who is your favourite architect?
Again, I don't really have a favourite, however Daniel Libeskind's design for the Jewish Museum in Berlin connects architecture to the emotions of the visitor like never before.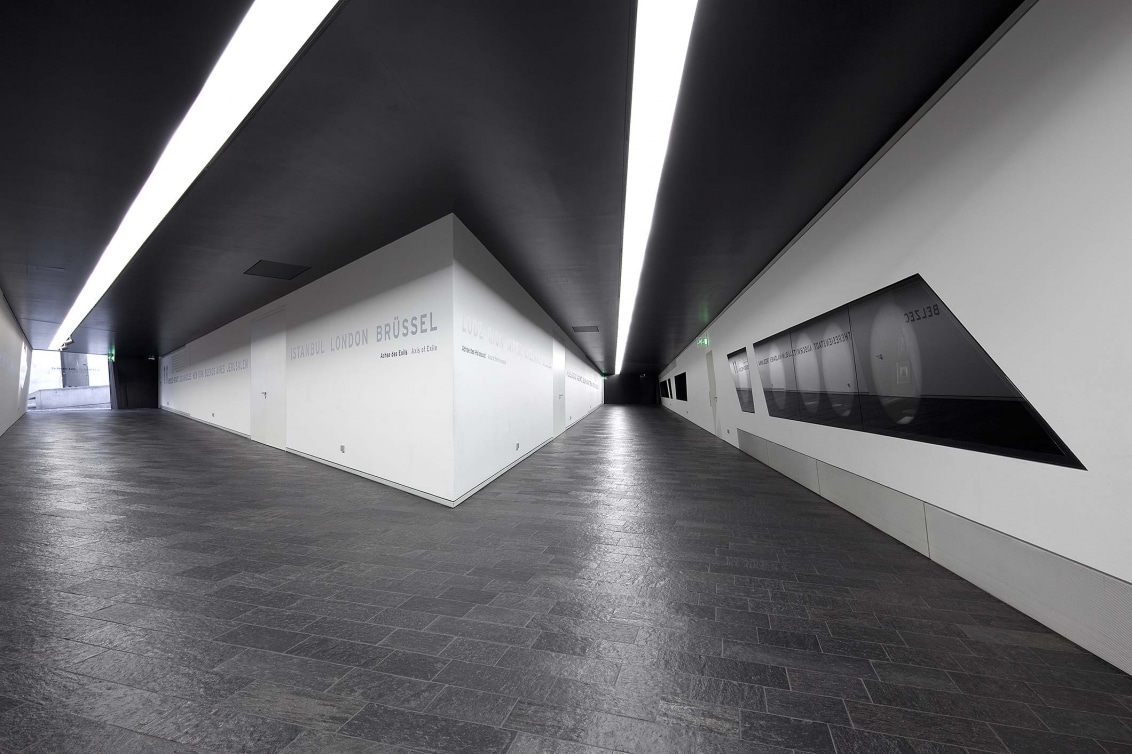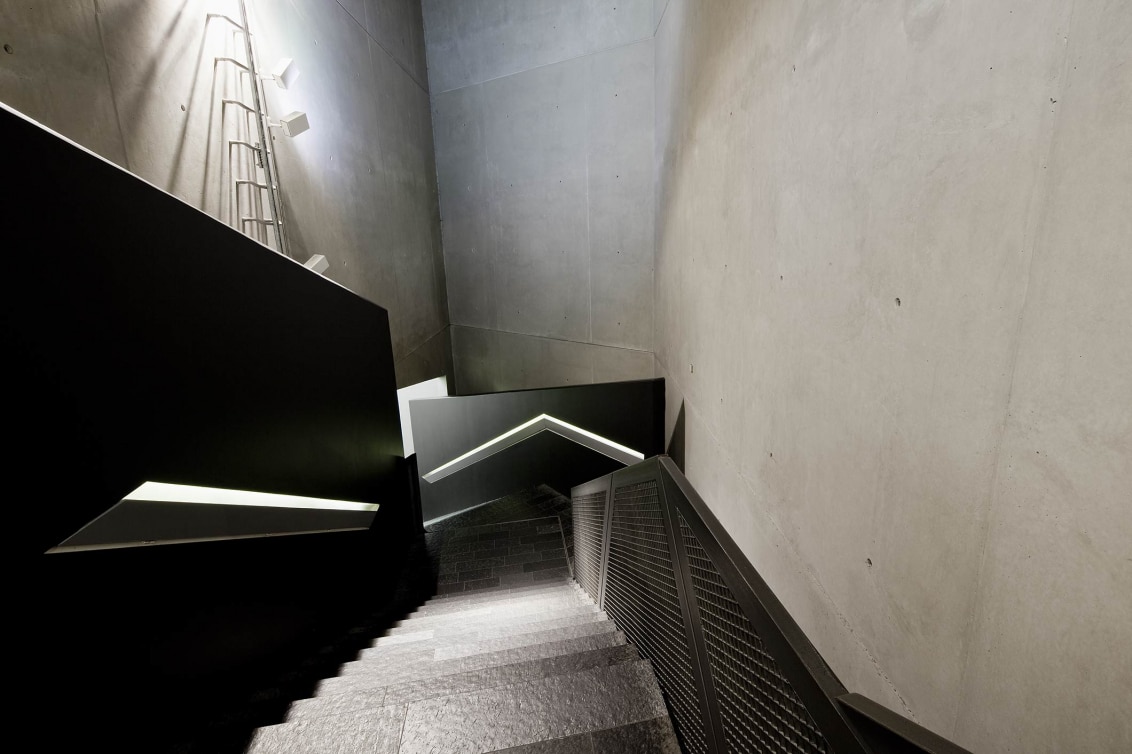 Jewish Museum, Berlin, designed by Daniel Libeskind.
Who is your favourite artist?
The French painter Pierre Soulages, his work is superb, really outstanding. Soulages paints using black pigment but creates textures which play with light and reflection. It's an idea so simple yet deeply ingenious, proving that light can come from a colour which is supposed to be the absence of light.
"Light comes from the color that is the absence of light"

– Pierre Soulages.
If you have an enquiry, click here to learn more about our interior architecture services, or contact us to book a consultation with one of our designers!