08 | 12 | 2022
Interior Designer Profile – Miriam
Miriam studied Interior Design at Bournemouth Arts University before joining the Jigsaw team. With a background in luxury residential property, she brings an eye for detail in her designs and believes every space from the ground up should be functional and beautiful.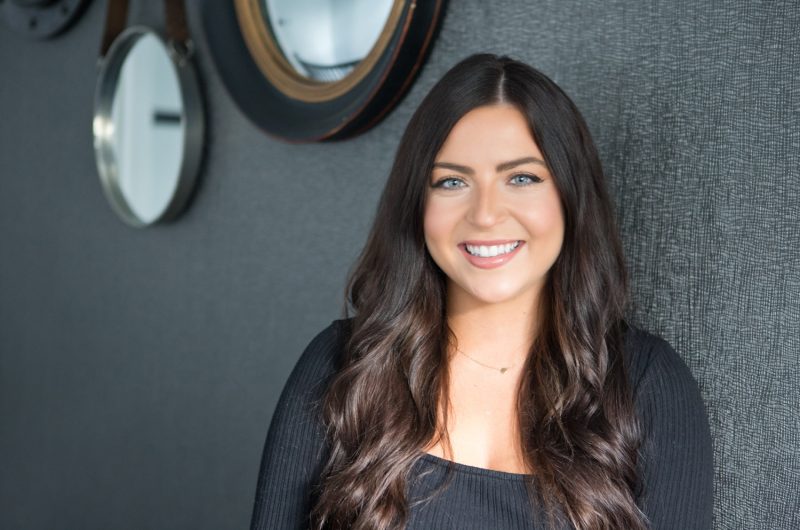 Learn more about Jigsaw's interior design services.
Who is your favourite Interior Designer?
Probably one of the most famous and well-known designers Kelly Wearstler. She curates a wealth of experiences into every space through her use of colour, materials, a combination of contemporary and vintage styles & organic, graphic designs. I adore her style!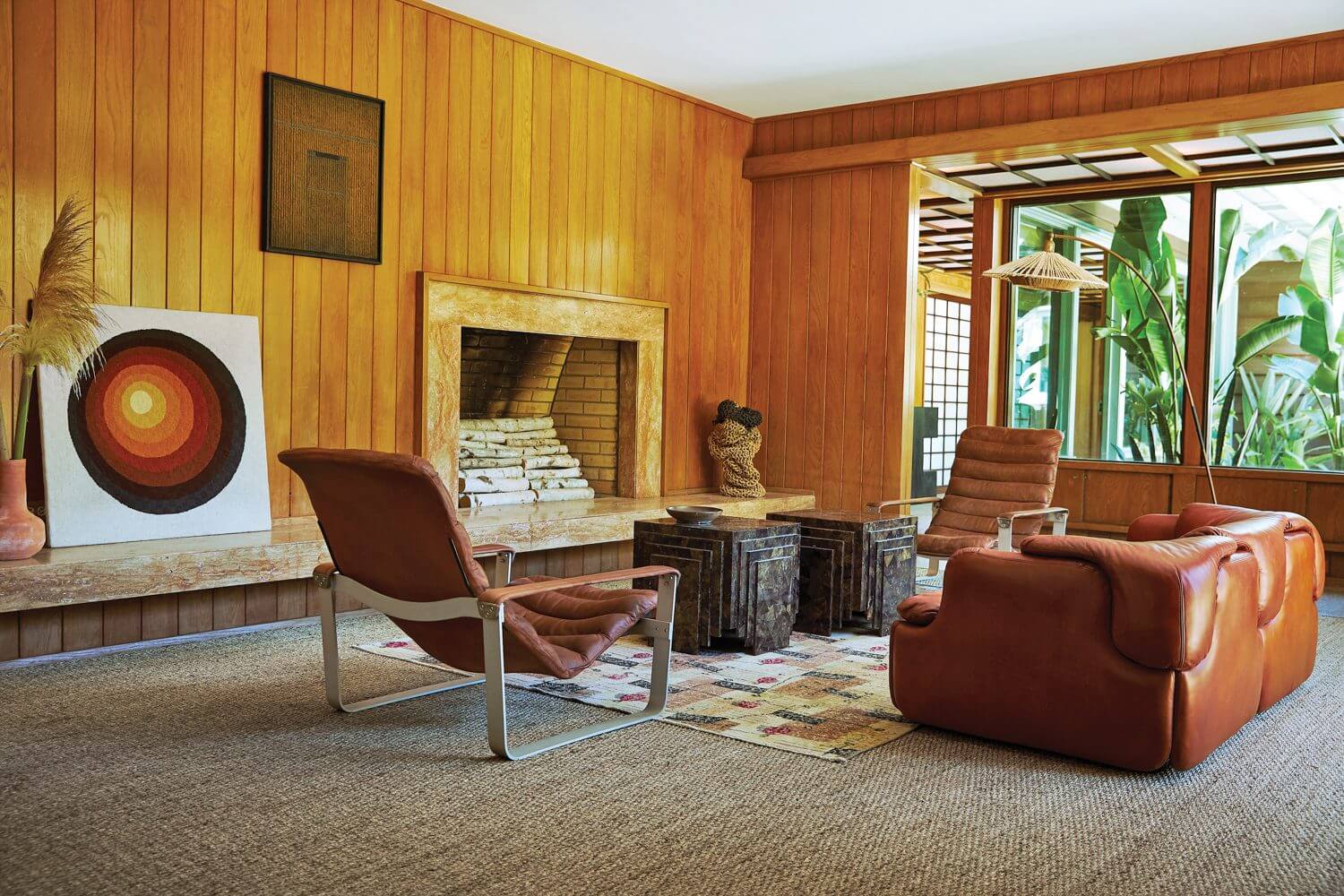 Kelly Wearstler's 1950's seaside rental showcases an eclectic range of raw, natural tones and textures inspired by by property's location and mid-century build.
Do you follow any Interior Designers on social media that you recommend?
Yes, loads! Instagram is great for inspiration and finding out who is up and coming within the design world.
Kelly Hoppen is well known; she is great to follow for tips and tricks on styling. Kathy Kuo has beautiful style and imagery, Chris Loves Julia is helpful for design renovation tips, and Architectural Digest showcases the most stunning homes.
Where do you find your inspiration in design?
I feel design inspiration comes in all shapes and sizes. I try to draw inspiration from everywhere I go and what I see. Travelling exposes you to new cultures, people and experiences which I have used as a source of design. Even simply going for a walk helps me clear my head and soak in the environment from nature and architecture.
Pinterest and Instagram are endless sources of inspiration where I can find incredibly unique design, illustration, photography and references, it can be quite a rabbit hole!
What décor elements do you find key in elevating a space?
I would have to say light and light fixtures as they have an immense impact on the design and feel of your space as well as our mood and energy levels. The right light fixture can pull your style together and add timeless quality to your space.
What do you consider to be a common design mistake or an overrated design trend?
An easy but common mistake that people make is choosing furniture that doesn't fit. People often ignore things like heights and depths of pieces which can result in a space feeling smaller than it is intended with the furniture looking too dominant in the room.
What is your motto?
"If you have the courage to start, you have the courage to succeed."
– Mel Robbins
Do you have a historical design movement that you identify with?
I would say the Arts and Crafts movement. At the vanguard of this was reformer, poet and designer William Morris who formed a collective of collaborators who produced beautiful metalwork, jewellery, wallpaper and textiles. I use his eclectic designs in my work to this day.
William Morris' popular textile design "Strawberry Thief", inspired by the thrushes who stole strawberries in the kitchen of his countryside home.
Do you have a favourite architect?
Being from Glasgow myself I should almost certainly say Charles Rennie Mackintosh. As the visionary architect responsible for its re-design and re-build, he transformed The Glasgow School of Art into a world-renowned academy and put Scotland on the map as a centre of creativity and hub for art and design. Designing buildings, stained glass, as well as all types of furniture, to this day you can walk through Glasgow and see his beautiful work everywhere.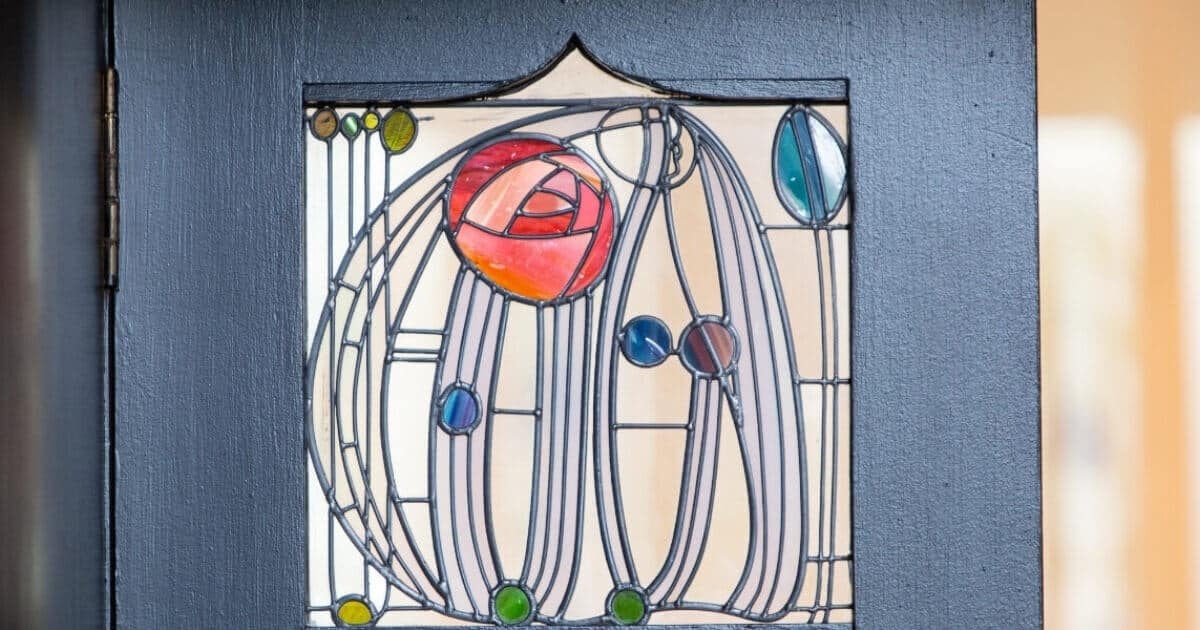 Mackintosh's work celebrates art deco through geometric shapes and curves inspired by nature. Image from People Make Glasgow.
What is the most rewarding aspect of your job?
The opportunity to be creative through interior design and bring vision to reality is by far the biggest joy in my role. Doing something I love and enjoying the moments in which clients appreciate what I have created for them.
How do you overcome difficulties that come naturally with your role?
Often, it's a case of working within fast turnarounds, maybe the client wants the project done next month-or maybe next week. Therefore, time management skills are a must. Organizing my time allows me to budget my hours effectively, prioritize projects and stay on schedule to meet deadlines.

Contact Us
Are you seeking Interior Architecture and Design solutions for a commercial or residential space? Contact us today to arrange a consultation!
Keep up to date with Jigsaw Interior Architecture and Design by signing up to our newsletter, or drop a follow on your social media:
Instagram | Facebook | LinkedIn | Pinterest