23 | 02 | 2023
Interior Architectural Designer Profile – Nathalie
Nathalie joined Jigsaw Interior Architecture in 2010 and during her years in our Poole office she has gained a vast of experience on high-end residential coastal homes.
In 2014, Nathalie relocated to London and opened the Jigsaw's Interior Architecture office in London; working on large residential developments, hospitality projects and private high-end residential properties.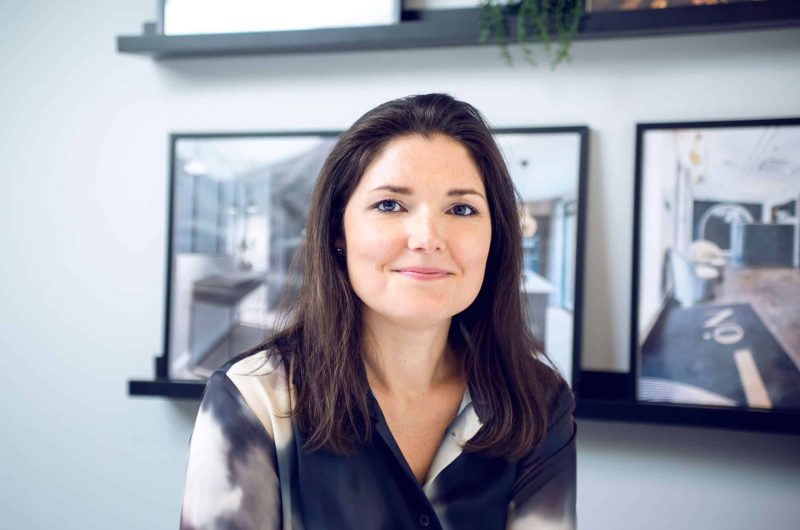 Learn more about JIGSAW's interior architectural design services.
.
What is your greatest design achievement to date? 
This year I am celebrating 13 years with Jigsaw. Apart from achieving not only great designs and continuous development and knowledge, I would say the relationships I have built – with not just the team, but with our clients and reps. I have made some great friendships. 
How would you describe your design style?
I would not say I have a particular style; the style gets driven by the development, location and surroundings. Saying that, I would always like to add colour or a texture to a scheme.
Nathalie

in NYC at The Vessel by  Thomas Heatherwick, Dec 2021
Who is your favourite Architect / Interior Architects?
There are quite a few and all with very different styles; from Horta, Gaudi to the controversial yet stunning designs from Amin Taha, Jurgen Mayer and Thomas Heatherwick. All of which are very focused on the details.
Where do you find your inspiration in design? 
Through travel, trade shows, exhibitions, and regular contact with product reps to see the new products that are getting released.  
What do you consider to be a common design mistake? 
Although 'mistakes' are subjective, lighting brings the final design together.
Lighting is one of my favourite parts of the design process. For me, I find it important not only that the location of the fitting is considered, but that the temperature (the kelvin) is not overlooked. We see a lot of apartments with spots placed in a grit , with a small need to be the same in each room.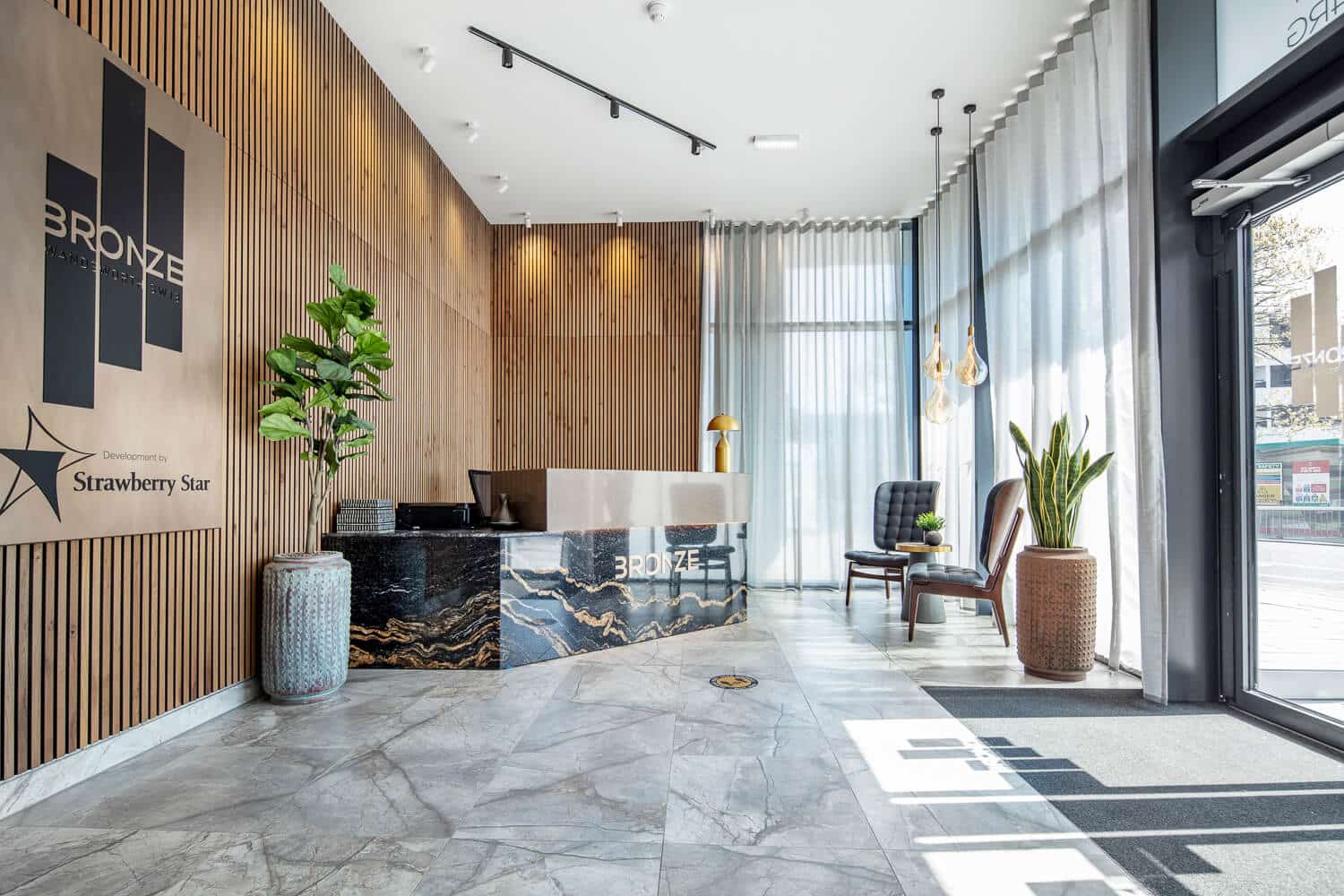 Example of considered lighting in Bronze Building for Strawberry Star Group. Designed by JIGSAW.
Who is your favourite artist? 
I have quite a few, but they all focus on the use of colour. From a young age I have always been fascinated by the works of Matisse. The cut-out range is one of my favourites – again due to the use of colour. Some more contemporary pieces and paint techniques I found so relaxing to watch!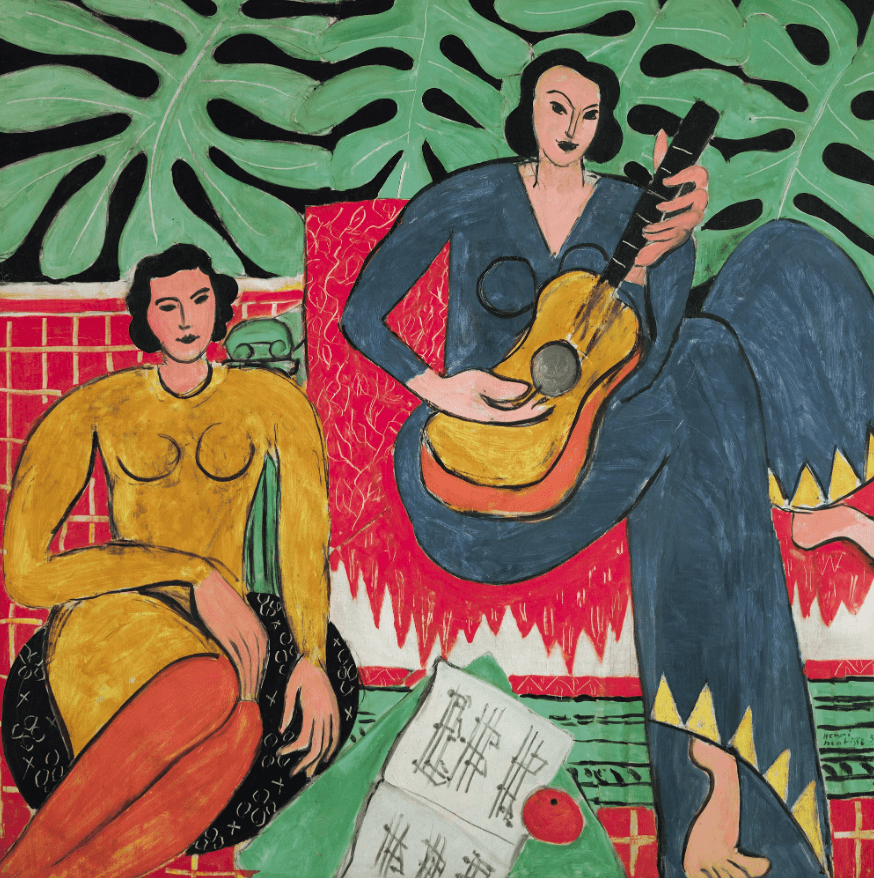 La Musique by Henri Matisse
Outside of JIGSAW – what makes you feel happiest? 
Preferably being somewhere hot. Exploring different countries, cultures & trying out the local cuisine. On most of my trip I will combine it with design and architecture.  
However recently all my free time has been spent with my baby girl. She is my best creation and full of life and smiles. I'm looking forward to showing her the world.  
What are you most looking forward to in 2023? 
Creating new milestones with my daughter Lina, whiles working on exciting new developments for Jigsaw. 
What JIGSAW project do you resonate with the most (e.g. the design, the experience), and why? 
There are a few projects I have worked on that I would say are my favourites. 
Windsor Street in Islington; my first project when I moved to London, and started Jigsaw's London office. I enjoyed this project from start to end. From concept, to technical packaging and all that's in between. As well as the show home and carrying out the installation.  
Ebury Place for Taylor Wimpey Central London. This was a great project, where I thoroughly enjoyed working with the team and was so pleased with the result. 
Ebury Place by JIGSAW  for Taylor Wimpey Central London.
Also, our most recent project with Telereal Trillium, Irene House in Balham. Again, we had a great time on this development and the Lobby is exactly the vision we had from the concept stage.
Irene House designed by JIGSAW for Telereal Trillium.
What do you most value in your team? 
We currently have an amazing team and I really enjoy working with each of them. I really value the time that each team gives to their projects and to Jigsaw. We can often have such tight deadlines with our work, but when the team works together to get it completed, and they go that extra mile, it doesn't go unnoticed. I appreciate and value that so much. It's what makes our team so strong.  
What is the most rewarding aspect of your job? 
Pitching for a new development and winning the job! It's a great buss to start on something fresh.  
Do you ever experience a creative block? How do you overcome this? 
Yes, of course. Sometimes when the pressure is on, the designs do not always flow so easily. To overcome this, I would arrange a brainstorm workshop with the design team. And most of the time this give us a direction and inspiration. 

Contact Us
Are you seeking Interior Architecture and Design solutions for a commercial or residential space? Contact us today to arrange a consultation!
Keep up to date with Jigsaw Interior Architecture and Design by signing up to our newsletter, or drop a follow on your social media:
Instagram | Facebook | LinkedIn | Pinterest