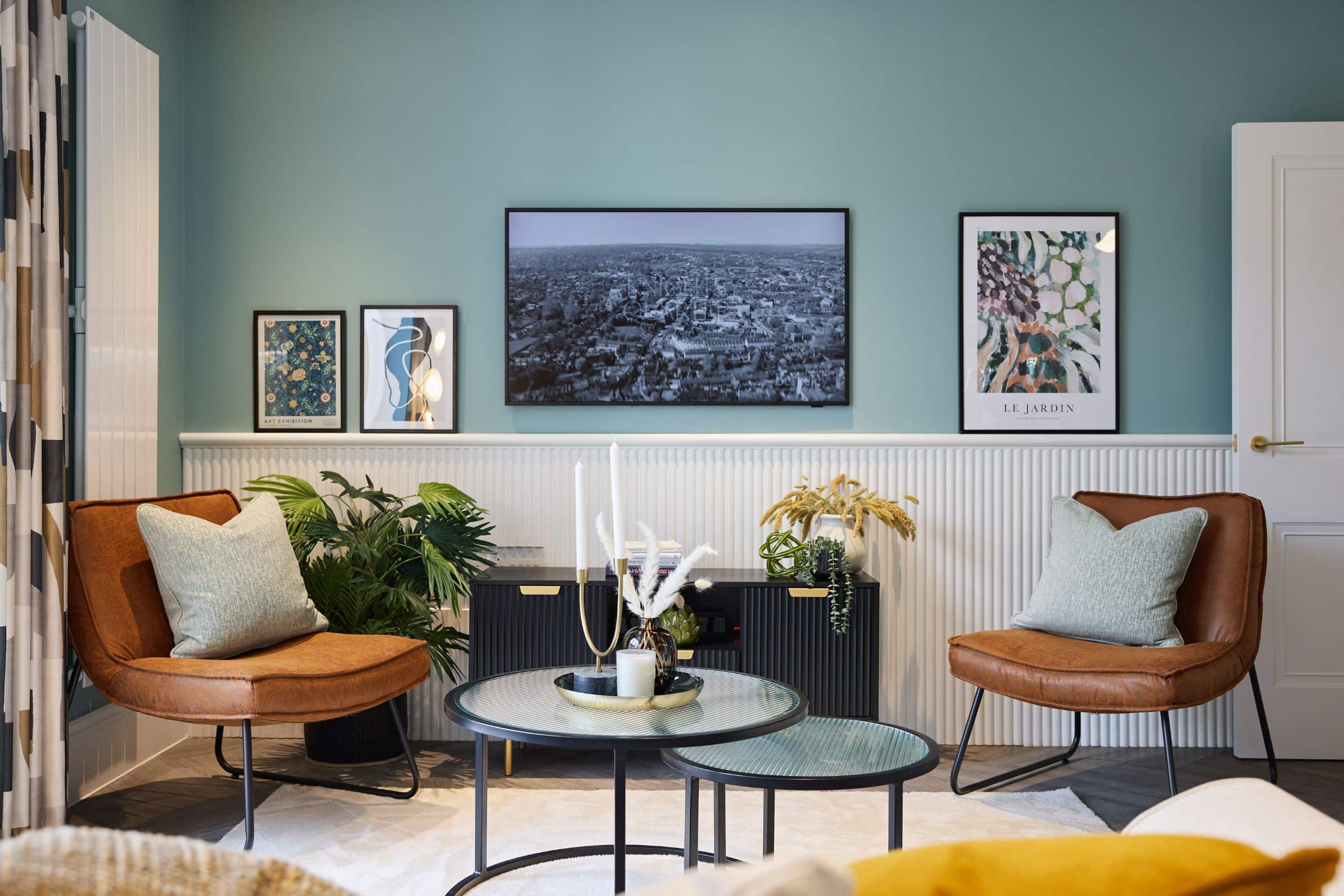 Stylish small space with a big impact.
Knights Quarter
Developer
Knights Quarter is a collection of new apartments and houses located in the heart of Winchester, with landscaped gardens, a private gym and concierge facilities. Berkeley Group are a long-standing client of Jigsaw, having worked together on projects such as Highwood, The Paperyard and Rudgwick. Berkeley Group approached JIGSAW to design a show home for a one-bedroom apartment.
Berkeley Group wanted to make the space within the one-bedroom apartment feel as large as possible, maximising the natural light coming through the full height windows. JIGSAW's interior design department were brought in to design a luxurious space, with the target market of a young professional and commuter. We were first approached in October, with an expected install date of mid-November.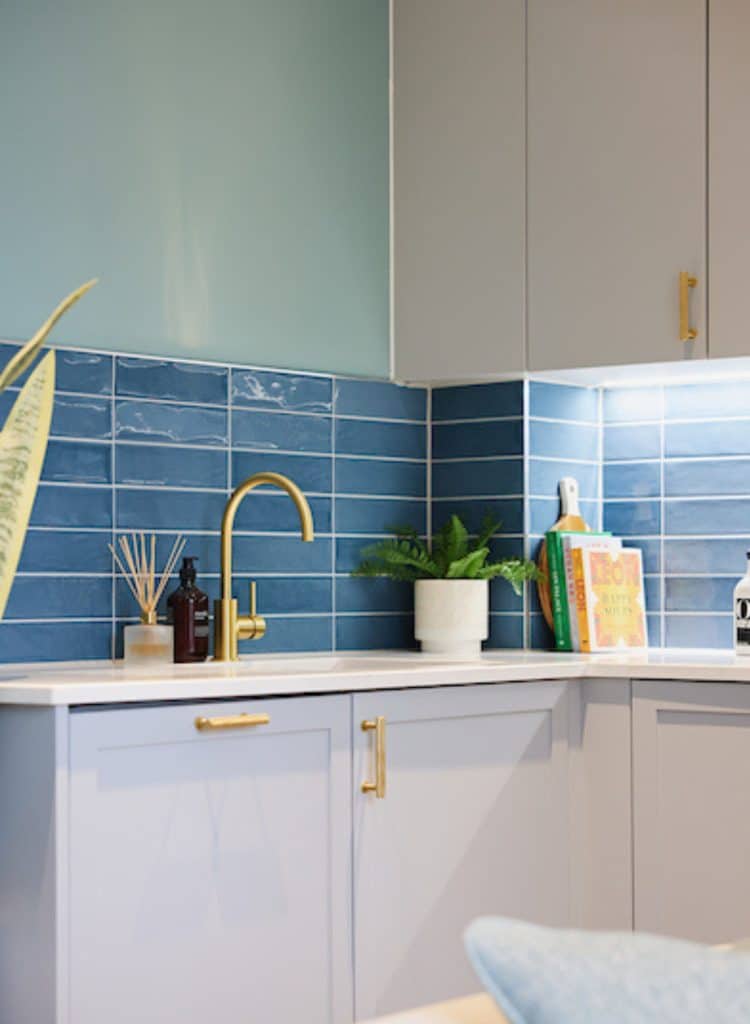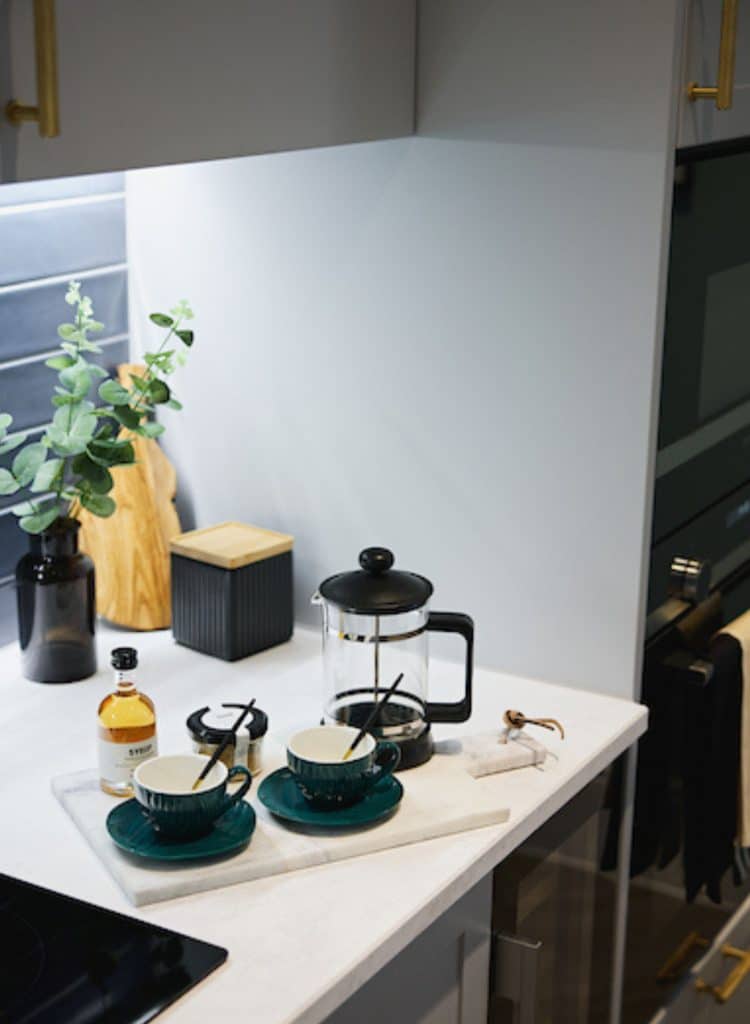 JIGSAW always start with a site visit to get a feel for the space, determining the layout of furniture. Then once research is conducted into the demographic of the local area, this information will help to come up with a target audience which naturally inspires the concept.
The concept for the design was to use fun, playful and eye-catching colours and prints in combination with softer shades of teal and warm tan.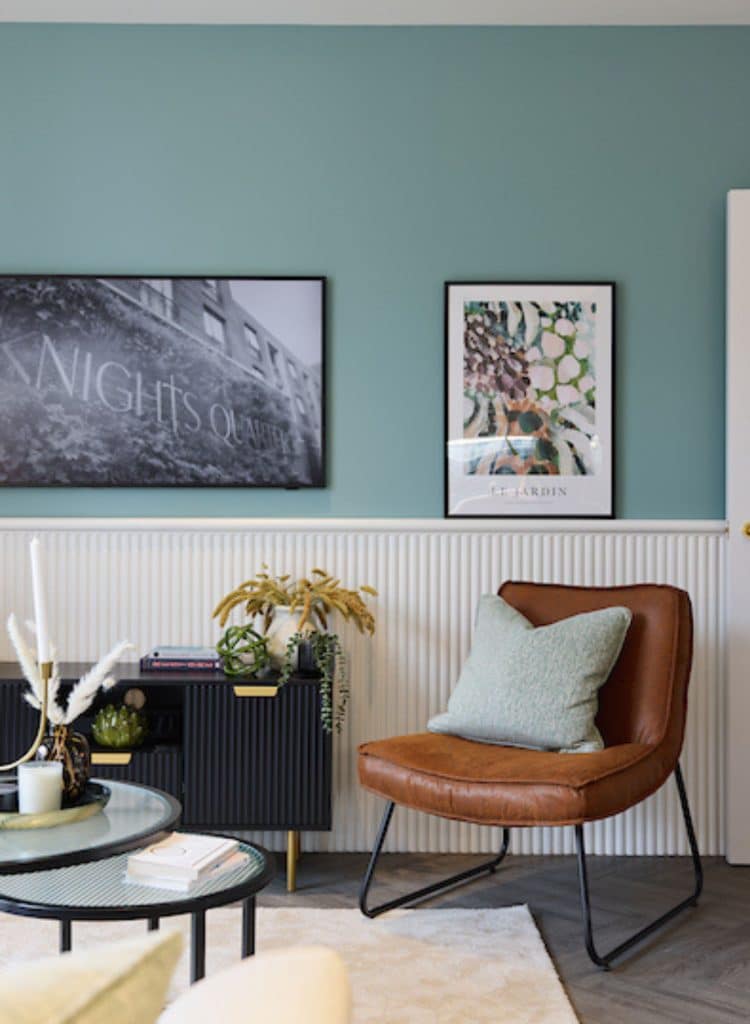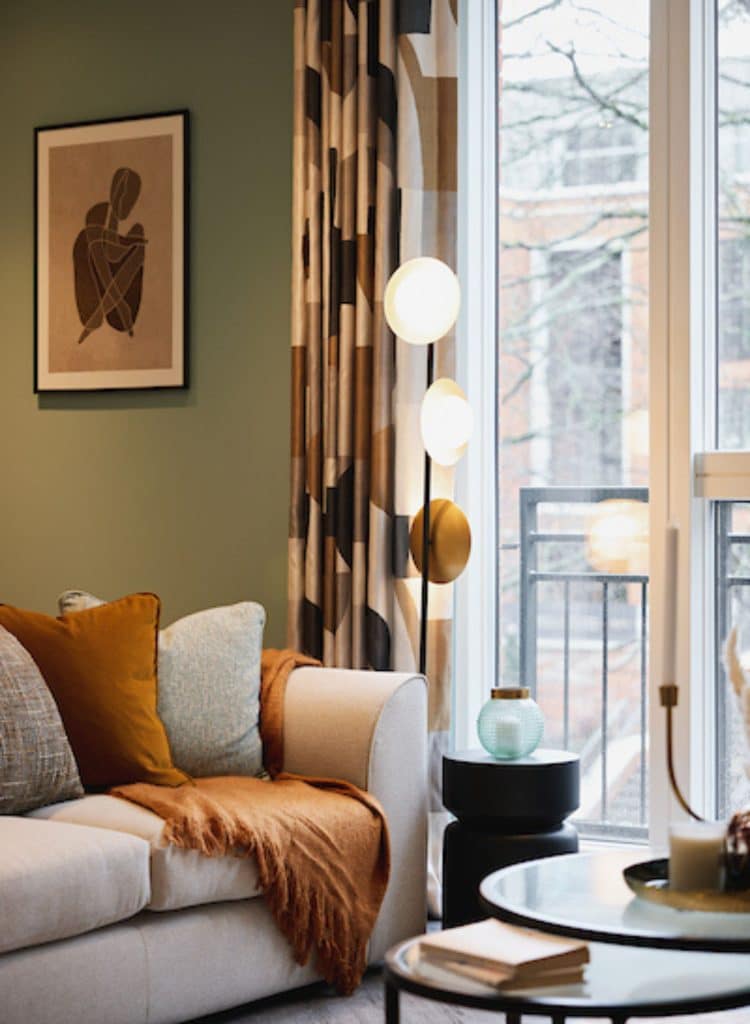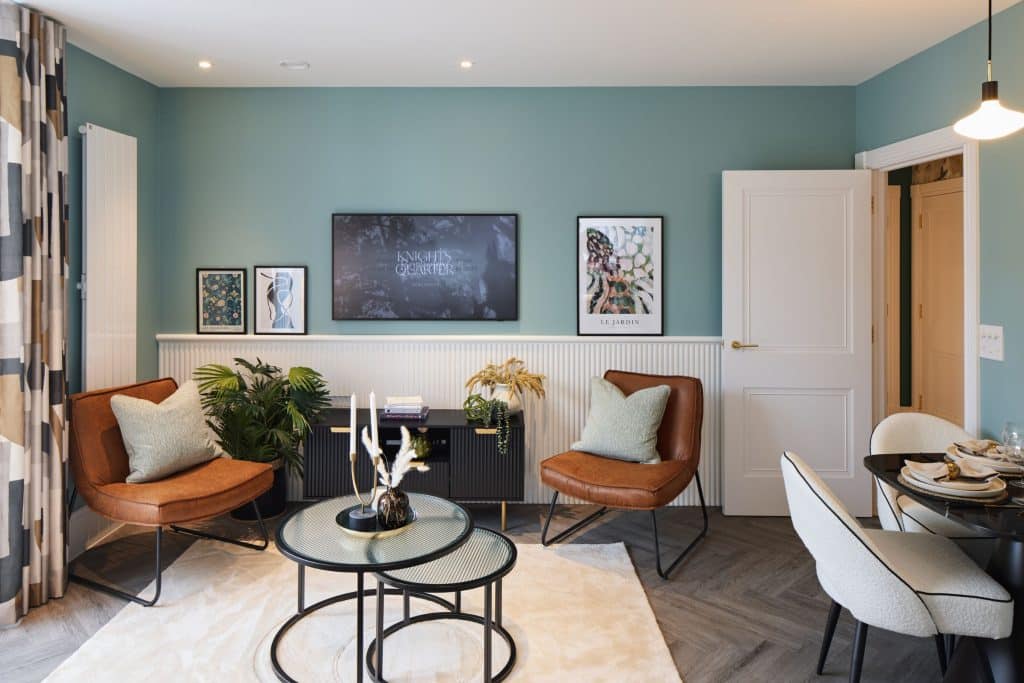 Working
closely
with
the
client
from
October
until
mid-November,
we
were
able
to
complete
a
quick
installation resulting in a sale the following January.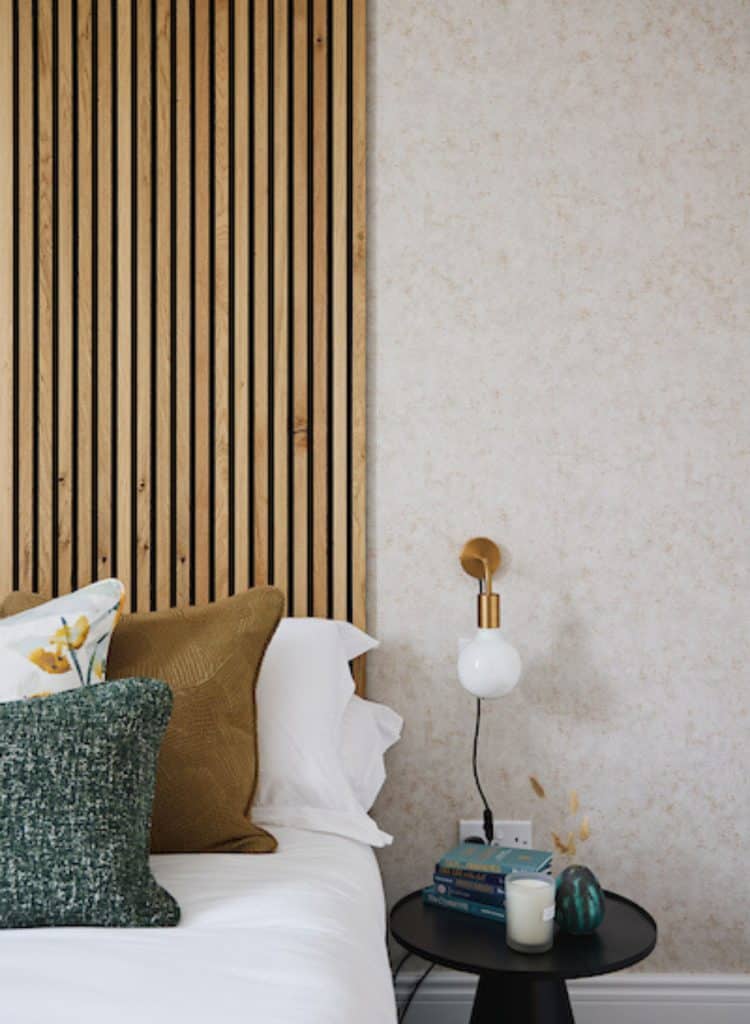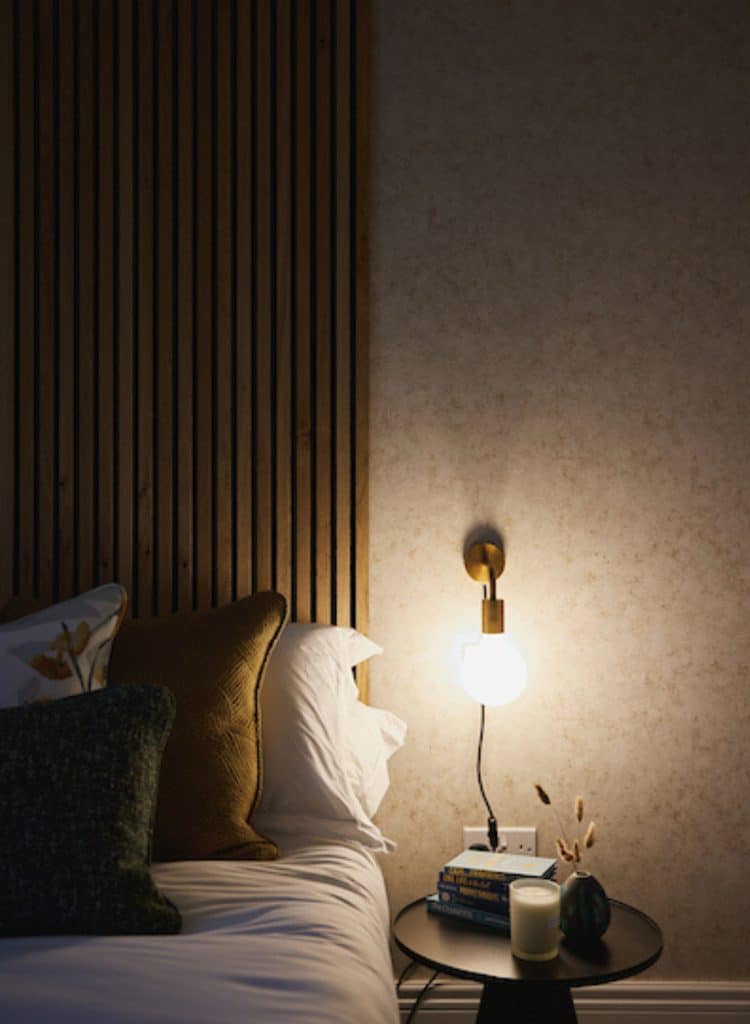 The bedroom is a much calmer space with cloud like textured wallpaper and full height oak panelling behind the bed. We used teal and ochre shades in the soft furnishings and accessories to create a warm and cosy feeling.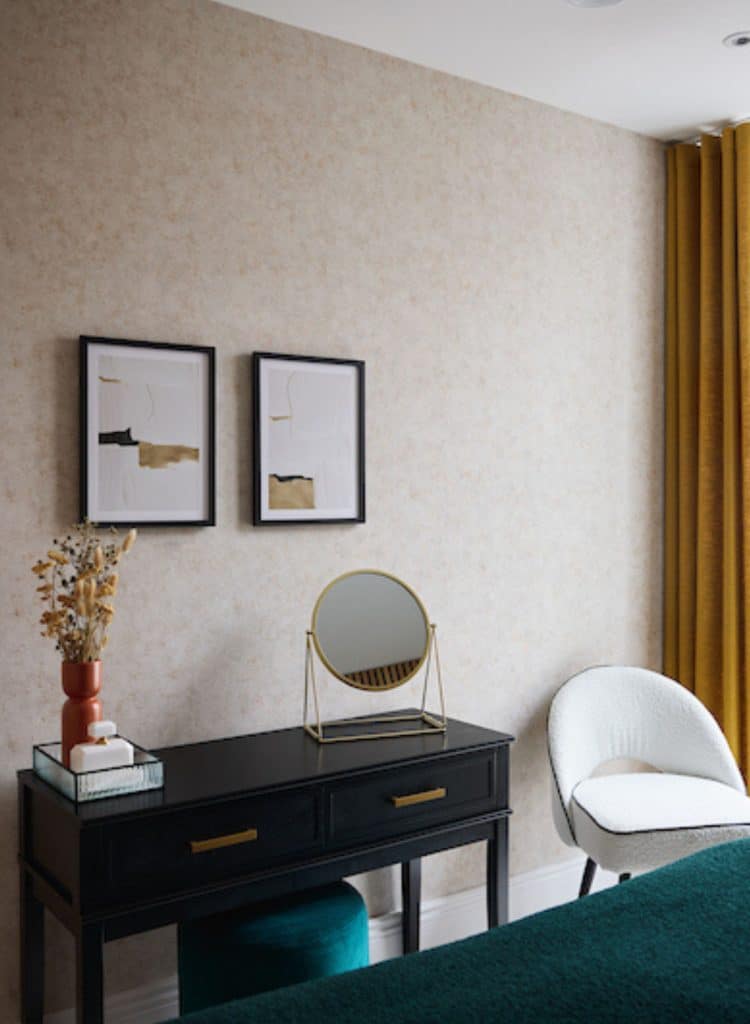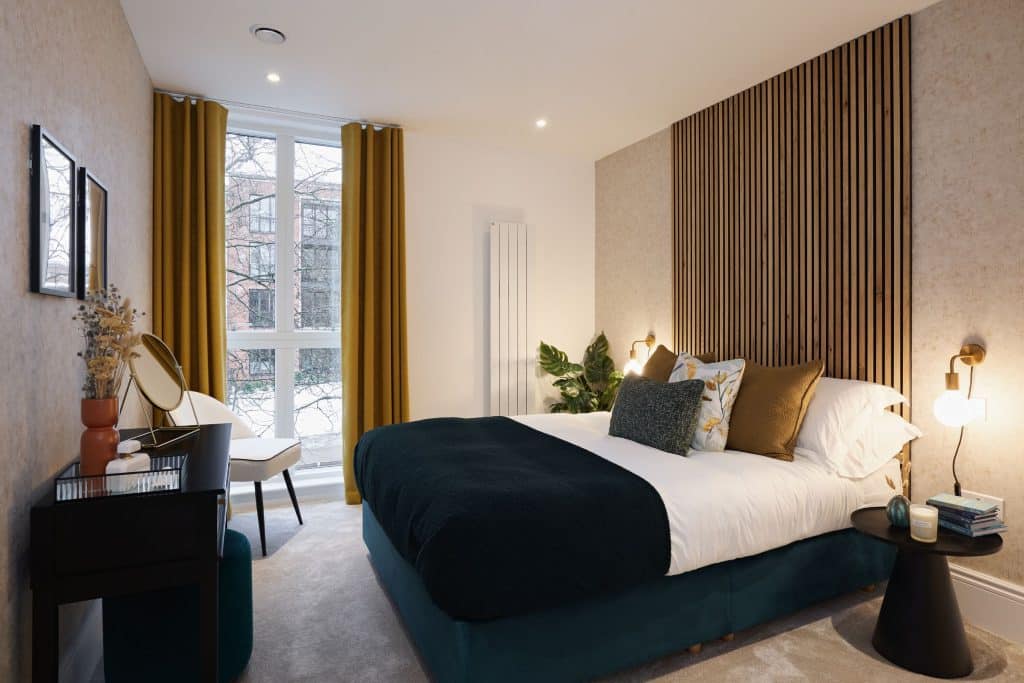 The show home was very successful, installing in mid-November and securing a sale in January. So we were really pleased that this project was so well received by Knights Quarters visitors and pleased that Berkeley have chosen to move the show home to another plot.
If you would like to discuss a future project or learn more about Jigsaw, please contact us.
Get in touch