26 | 03 | 2018
Fresh Geometrics in Brighton
Last year we featured the CGIs of our designs for Russell House, The Edgewater Group's new residential development in Brighton. Our fresh, modern interior architectural scheme, using coloured geometric tiles and striking contemporary finishes, pays homage to Brighton's innate artistic and youthful spirit. It's always thrilling to see a creative concept materialise from our initial ideas, through working drawings and material specifications to reality.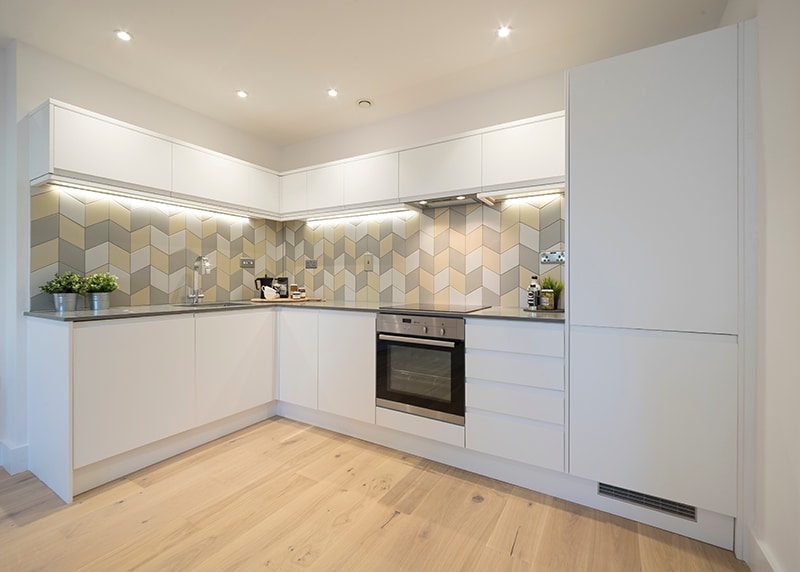 Standard Kitchen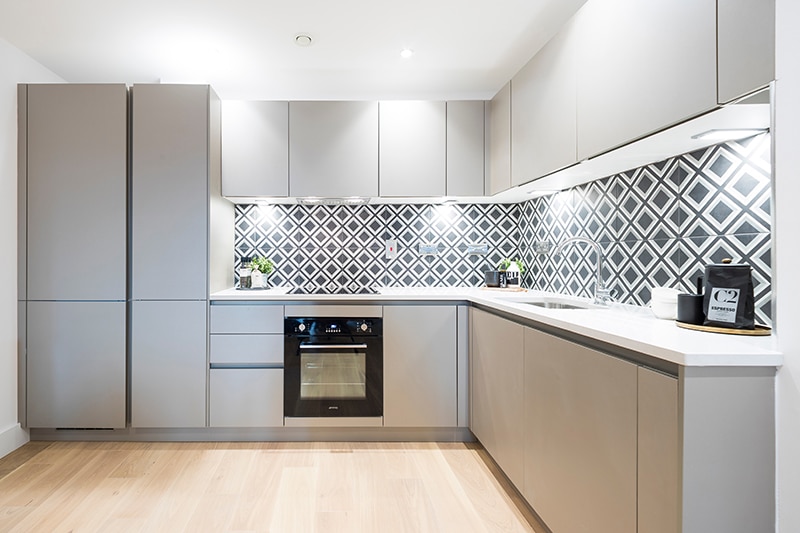 Penthouse Kitchen
Our designs for the geometric tiling in the kitchens and bathrooms were influenced by Brighton's fresh, creative and design savvy spirit.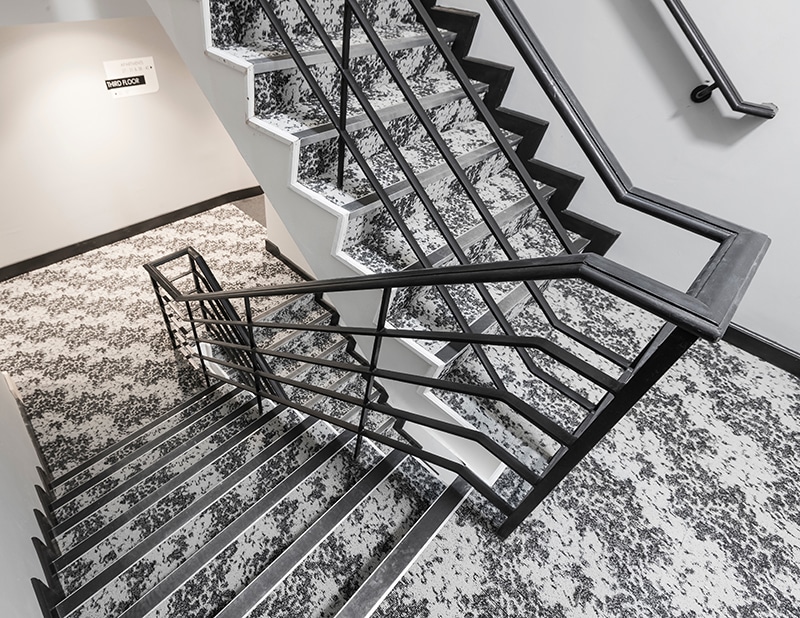 The monochromatic scheme, which plays with geometric pattern and shapes, carries on through the building's hallways and staircase creating a design connection between the apartments and the building's communal spaces.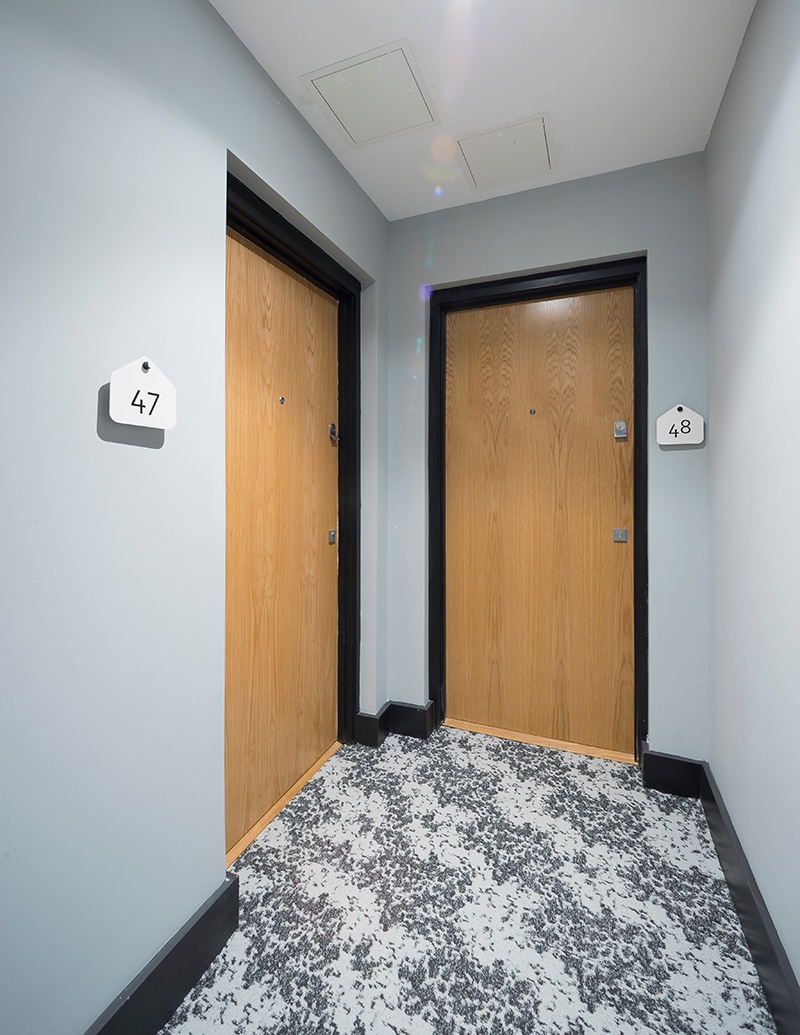 The raw natural beauty of oak is accentuated when contrasted with the backlit angular shard of crisp white Corian for the lobby's reception desk.