15 | 10 | 2021
Postmark Lobbies 'Large Scale Installs and Design'
Postmark sits on a 6-acre site in Farringdon, London and will eventually provide 681 new homes and over 20,000sq ft of commercial space for residents.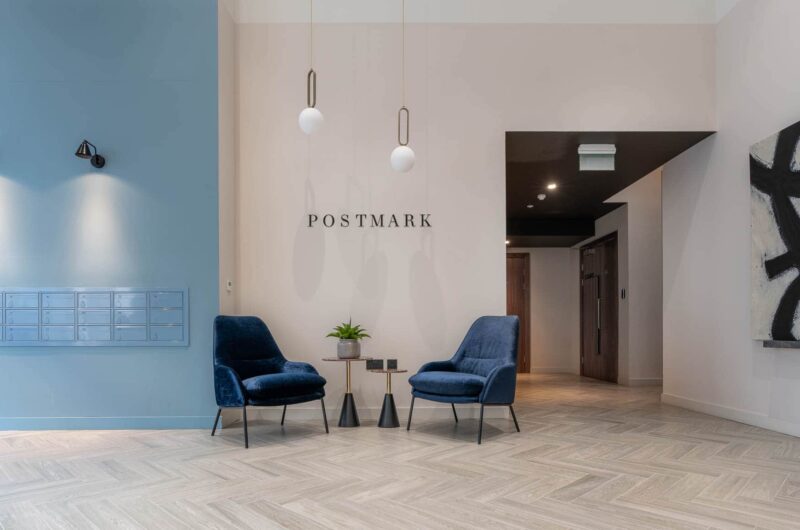 Jigsaw Interior Design were appointed to realise a conceptual design put forward by a previous well known Interior Designer. As often happens with large scale developments, costs were substantial and needed to be value engineered down to meet budgets, whilst retaining the cutting-edge design and finishes showcased that would set Postmark aside from local competition.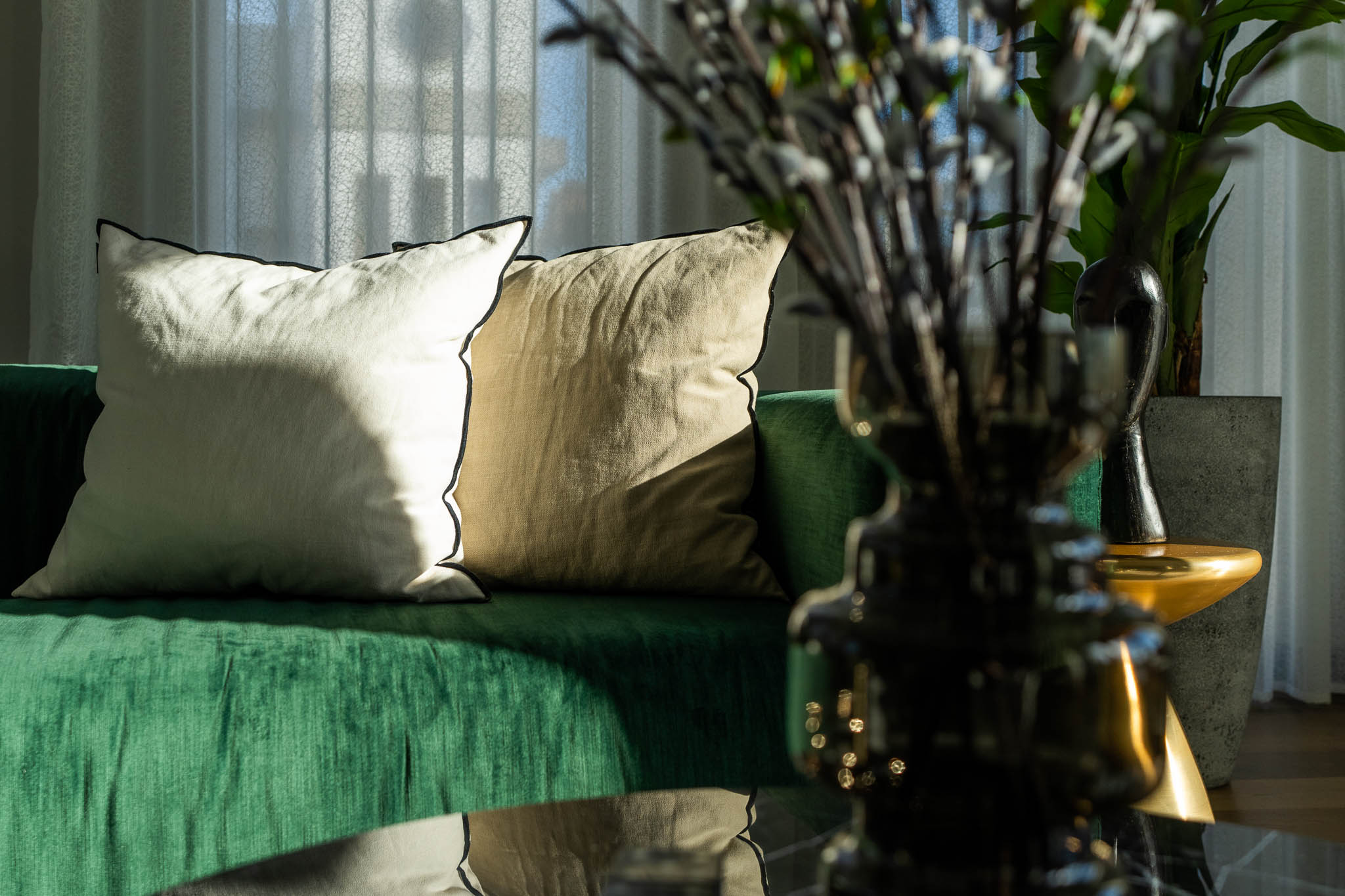 The first two phases of this development named West Central 1 and Signature Place, provide a collection of lobbies and premium resident's amenities which consists of a state-of-the-art Cinema Room, Wellness Centre with Gym, Resident's Lounge and Roof Terrace.
It was Jigsaw's responsibility to carefully and considerately re-select furniture, fabrics, artwork & light fittings throughout the five communal lobby spaces and residents' amenities. This was no mean feat and after almost a year of planning and preparation, purchasing hundreds of furniture items, navigating parking in central London, and using an onsite crane to meticulously place the resident's lounge and outdoor terrace furniture, Postmark successfully launched in early 2021. As the final core's are completed, Jigsaw continue to schedule installations of lobbies.
If you have an enquiry, click here to learn more about our interior design services, or contact us to book a consultation with one of our designers!