09 | 11 | 2022
Interior Designer Profile – Emily
Emily is passionate about designing spaces for people to live, work, socialise and relax in. She believes that the spaces we occupy have a huge impact on mental health, so therefore likes to use elements of nature, colour theory and psychology to create feel good spaces.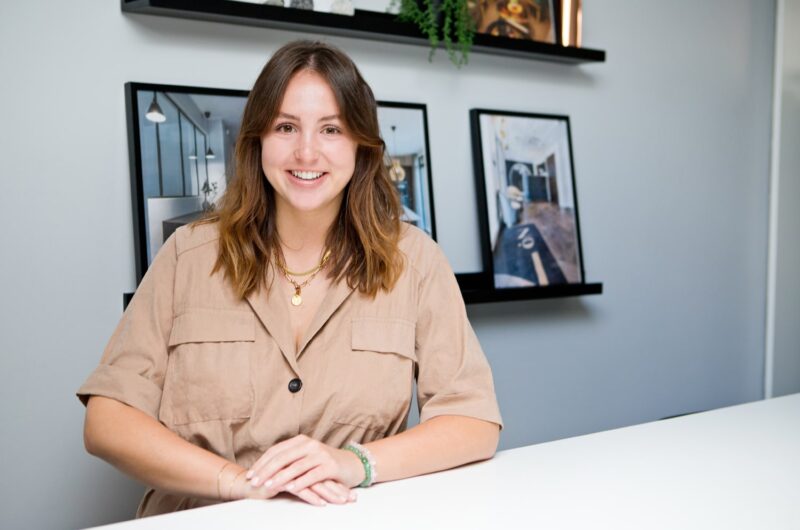 Learn more about Jigsaw's Interior Design services.
What inspired you to pursue Interior Design?
I've always been fascinated by spaces and love to have a nosy around people's homes. When I was little, I would constantly rearrange my bedroom and give my family a tour!
After leaving school I studied textile design for interior design for a year and then went on to complete my degree in Interior Architecture and Design at University for the Creative Arts.
Do you follow any Interior Designers on social media that you recommend?
I love everything that Soho House do, I've been lucky enough to visit houses around the world and they always manage to express the character of the location in their own iconic design style. Their spaces feel luxurious and aspirational and have the perfect balance of cool and classic.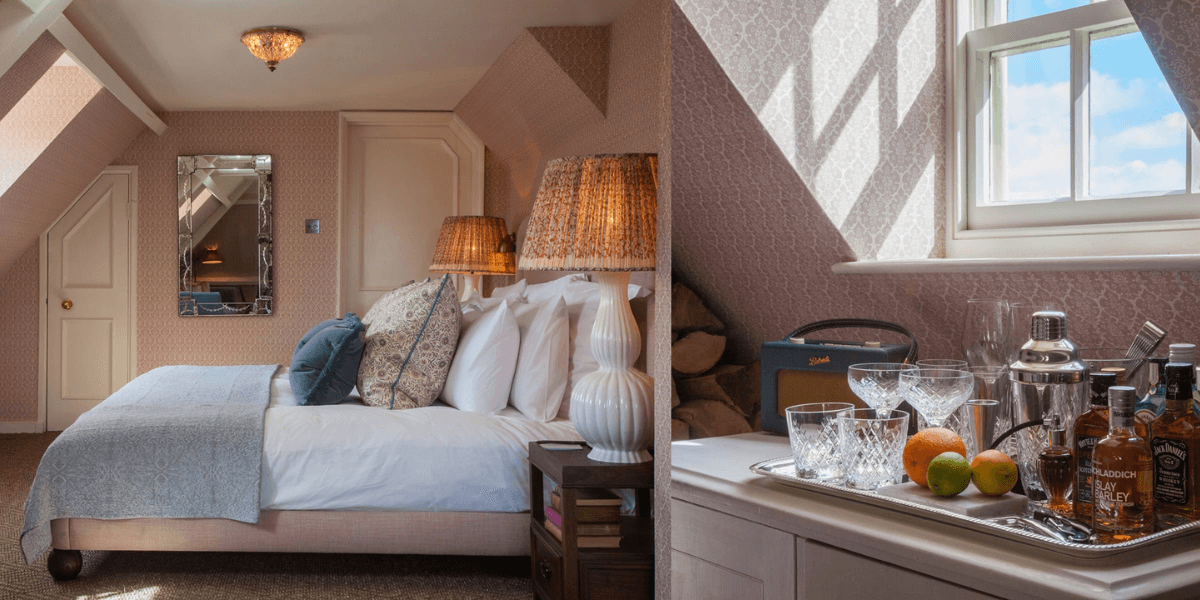 A luxurious attic bedroom at Soho House's Babington House. More information available here.
As a complete contrast, I really like the fun, playful and pink interiors that the design team at beauty brand Glossier create. Their stores are an experience, and they're leading the new wave of retail design.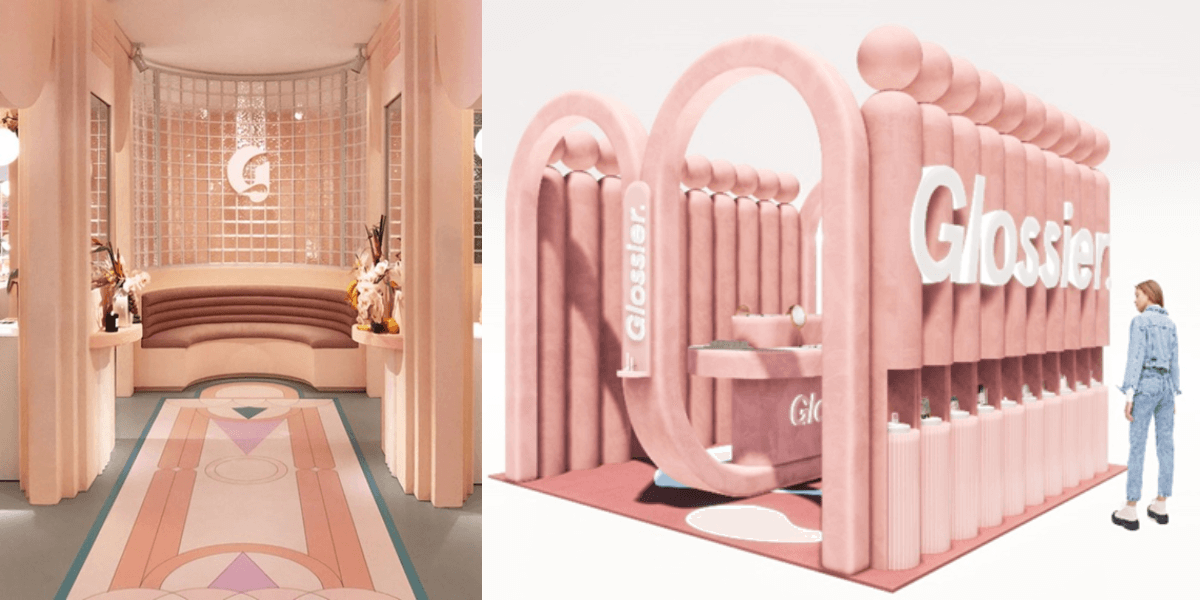 Glossier's London Flagship store and pop-up store concept.
Where do you find your inspiration in design?
As cliché as it sounds, everywhere! I think it's really important to get out and visit exhibitions, new stores and spaces to really immerse myself in what is going on outside of my own work.
What décor elements do you find key in elevating a space?
Not strictly a décor item, but I love houseplants. My own house is full of them! They bring another level of dimension, freshness and texture to a space as well as having lots of health benefits.
What do you consider to be a common design mistake or an overrated design trend?
I really dislike a 'grey box' home- think floor to ceiling grey with crushed velvet sofas and shiny curtains!
Who is your favourite artist?
I really love ex- fashion designer turned ceramic artist @henryhollandstudio, I could watch the videos of Henry's throwing pots for hours.
Mesmerising ceramics by Henry Holland. More information available here.
Also, I love my sister's art! She studies classical fine art at Charles Cecil studios in Florence, Italy and paints the most incredible portraits.
Beautiful self-portrait painted by Emily's sister, Katie.
Do you have a favourite architect or building?
I visited Bauhaus in Germany in 2020 and love everything about the movement. It's hard to choose a favourite, but it is probably Walter Gropius' Masters' House Ensemble.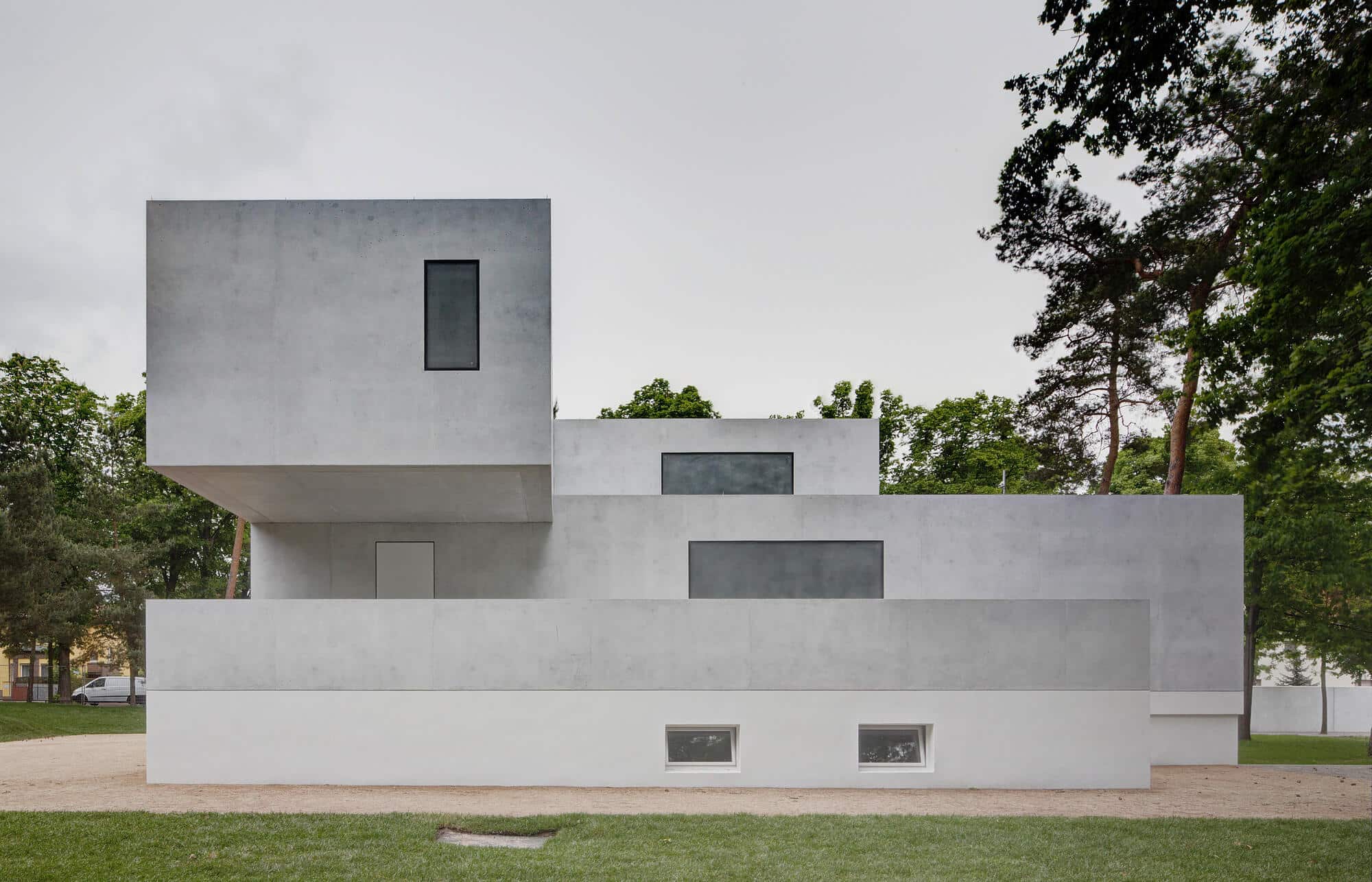 Bauhaus Masters' Houses by Walter Gropius. More information here.
Outside of JIGSAW – what makes you feel happiest?
Aside from my family and friends of course- my dog, my plants, travelling and food! Nothing beats eating my way around a new place!
What do you most value in your team?
The opinions and advice from my team are vital to me. I rely on their support and expertise to guide me through my work. Everyone has their own style, way of working and sources of inspiration. It's too easy to get caught up in our own work and not ask colleagues for their advice or feedback. Learning from my team is absolutely essential to me.
What is the most rewarding aspect of your job?
Seeing a design come to life in a space is so rewarding and satisfying. All of the hard work is worth it when I'm walking around the space I've designed and meticulously planned!
How do you overcome difficulties that come naturally with your role?
I am naturally an organised person, I swear by to-do lists, diaries and post-it notes! It helps me keep everything under control and stop any mistakes from happening.
What questions would you ask a client before working on an interior design project?
I think it's vital to get to know a client, form a connection with them and learn how they use or want to use the space. I like to see their own inspiration pictures or mood boards as well as anything they really don't like.
Each project is entirely personal and unique, particularly a residential project, so to do the best design possible, I need to really understand their personality, life and style.

Contact Us
Are you seeking Interior Architecture and Design solutions for a commercial or residential space? Contact us today to arrange a consultation!
Keep up to date with Jigsaw Interior Architecture and Design by signing up to our newsletter, or drop a follow on your social media:
Instagram | Facebook | LinkedIn | Pinterest