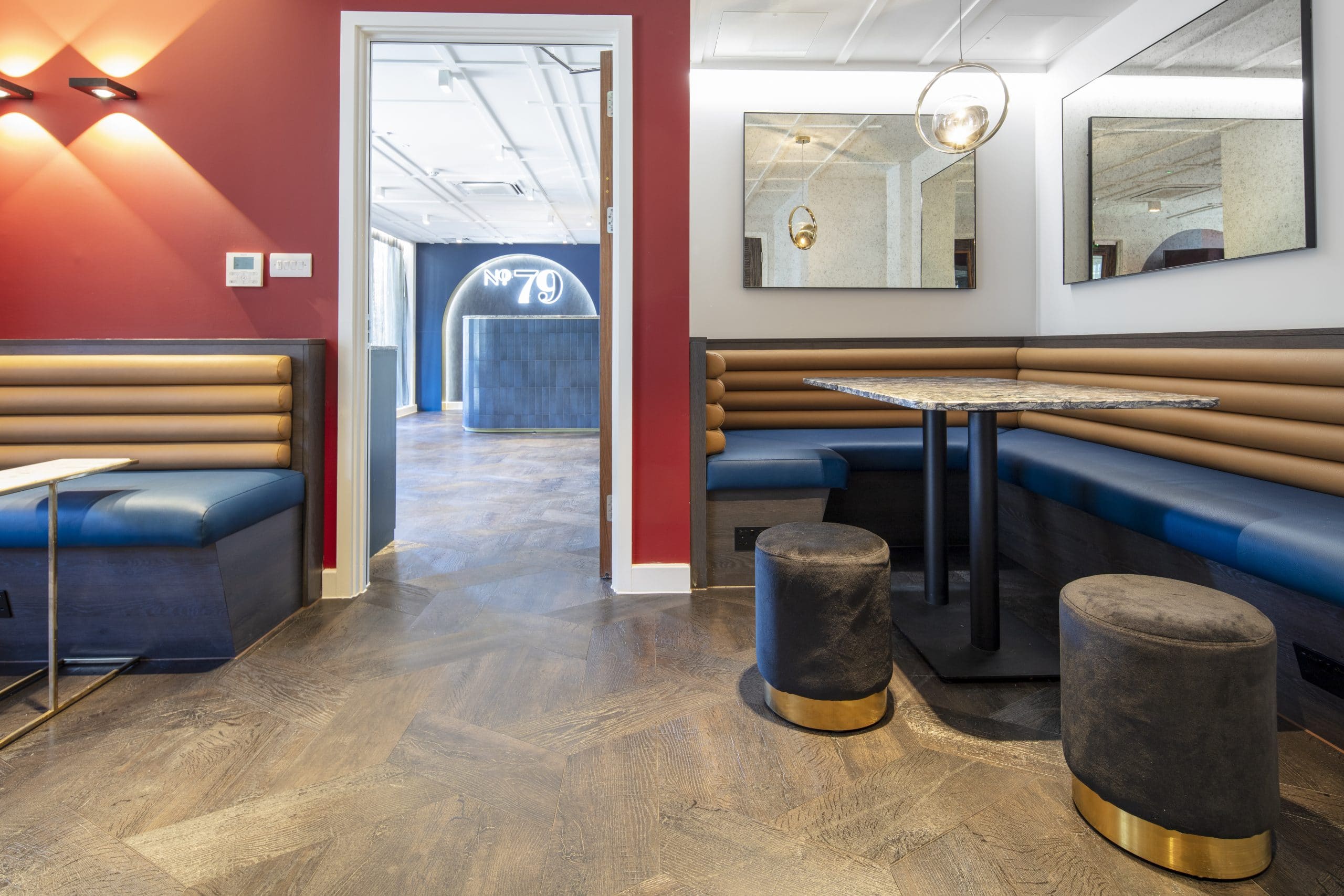 Market leading development of luxury student accommodation in Reading town centre.
79 Student Accommodation
Commercial
Service
Interior Architecture & Design
Location
Reading, Berkshire
Jigsaw were assigned by Morlet Properties to provide a full interior architectural design specification for their brand new, market leading development of luxury student accommodation in Reading town centre, walking distance to the university.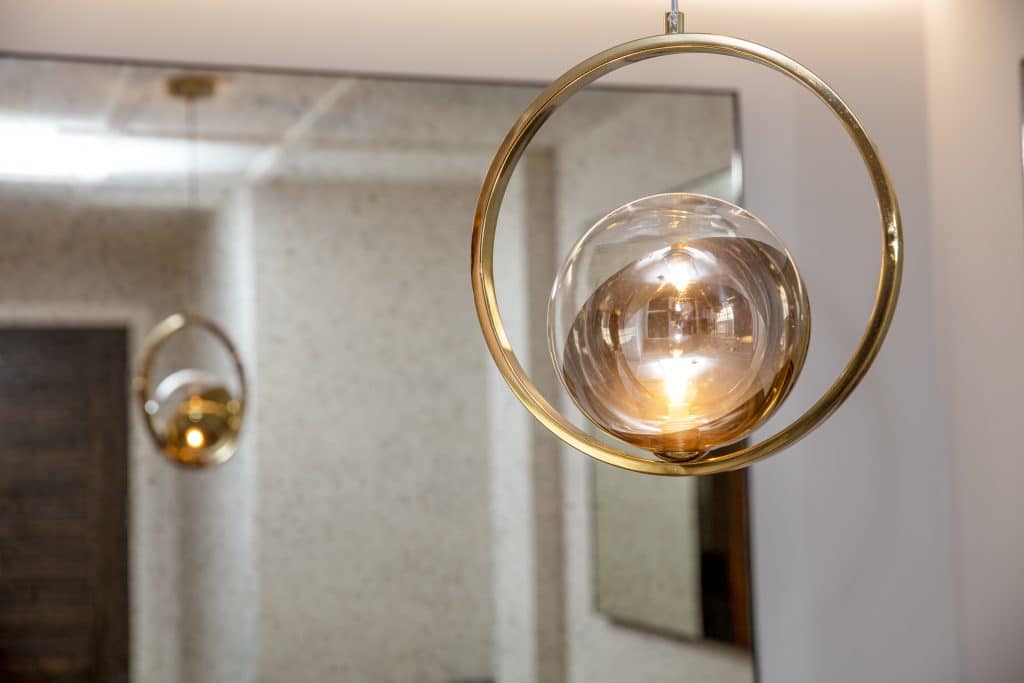 79 Silver Street is our fourth project with Morlet Properties, who specialise in luxury student accommodation across the country. Silver Street comprises of 64 studio apartments and features innovative communal spaces.
Our brief was to maximise the student experience and meet the exact standards of today's design savvy student population. With a mission to create an 'Instagrammable' space, we succeeded in creating accommodation that is popular among the university's growing oversees student population.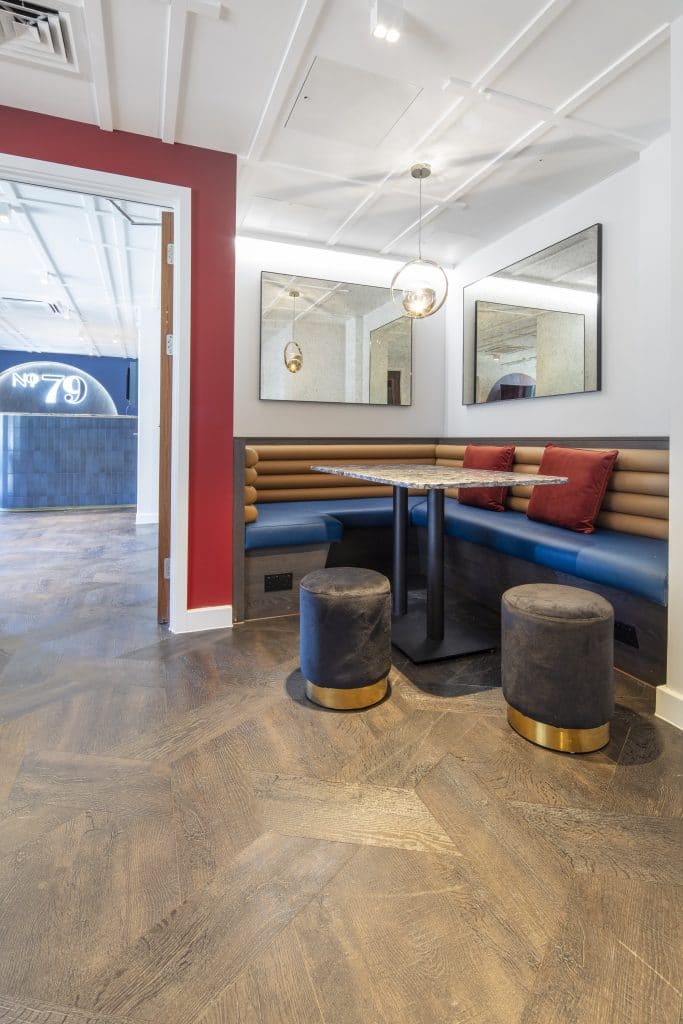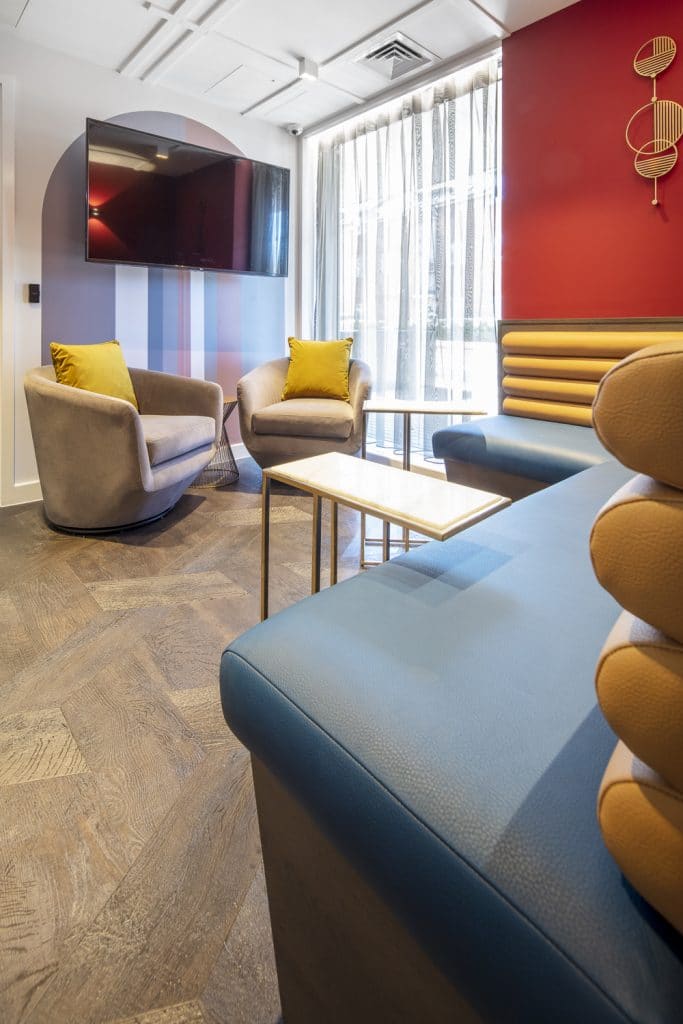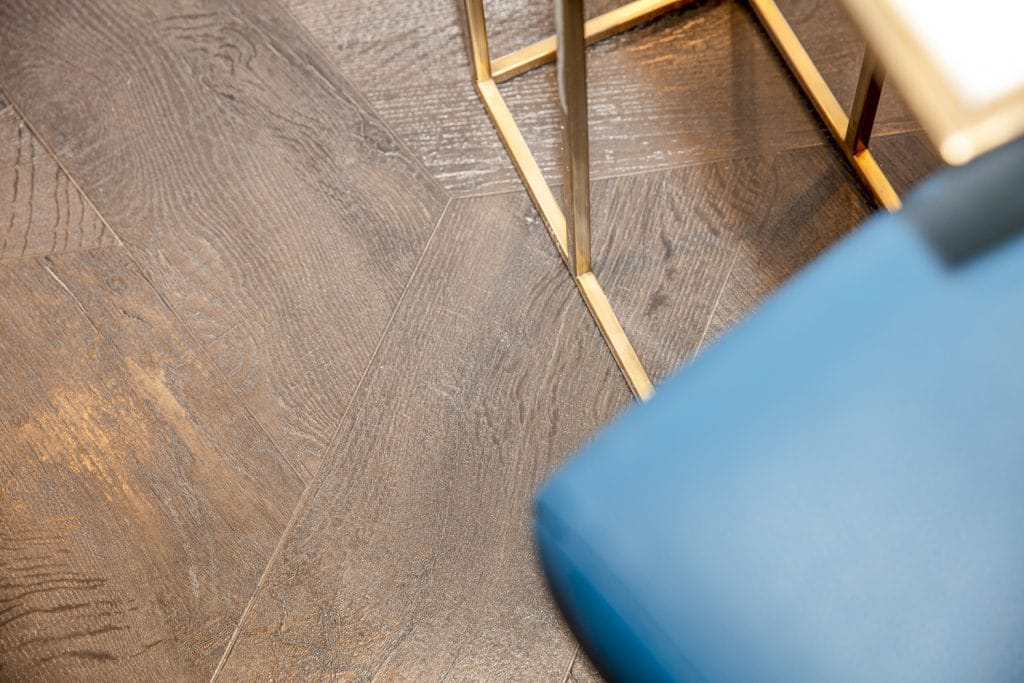 Referencing the ruins of Reading's Abbey Quarter, we incorporated curves within the lobby desk design, as well as arched walls of the cinema room, lending an Art Deco feel to the communal spaces. In fact, curves and arches are referenced throughout the scheme, whether it's in the wall art of the stairways, or in the design of the joinery for banquette seating with its tubular upholstery in the common rooms.
The lobby desk's form proved a particular challenge, with its curvature enclosed in Cunard blue metro tiles. Our Interior Architecture department worked closely with joinery specialist Nova Interiors for the bespoke curved lobby desk, booth seating and the deep red feature wall in the cinema room.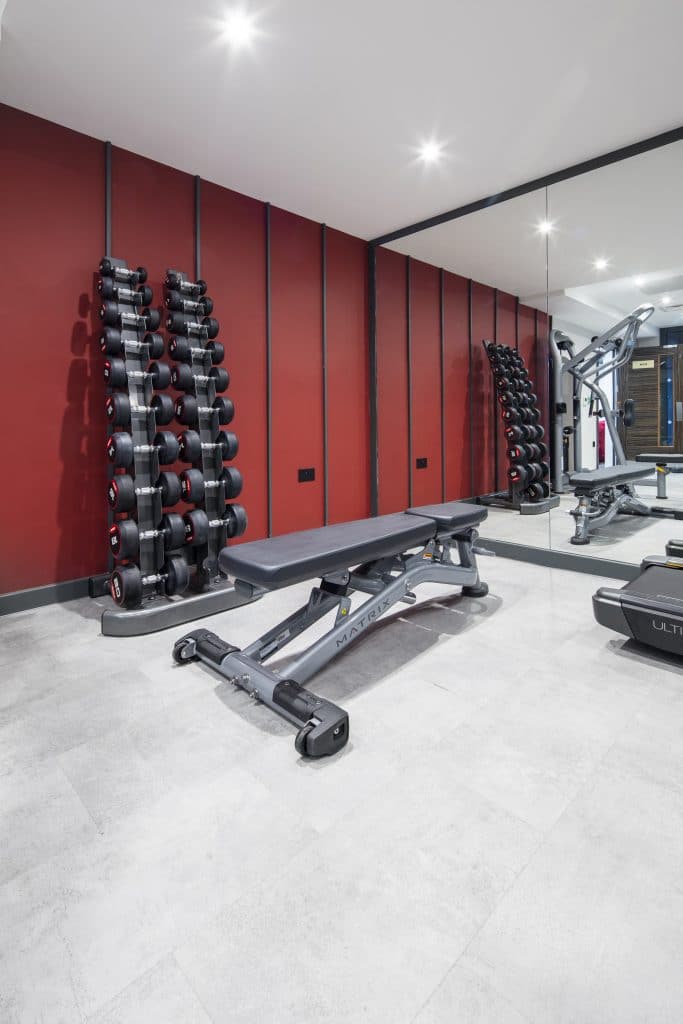 Throughout 79 Silver Street, we have used a palette based around bold block colour in tones of moody blue grey, dark teal, rich red, mustard and burgundy. These luxurious colours have been complemented with equally opulent veined marble and brushed brass. Wood effect vinyl floors from IVC complete the luxury look while providing the durability and easy maintenance needed for reception and corridors. In the lobby we opted for a smart wicker laying pattern that makes a great feature. This product was introduced to us by the IVC team and 79 Silver Street are the first in the country to be installing this finish.
No detail was missed from floor to ceiling; small battens attached to the ceiling created an elegant finish. Our Interior Architecture team worked closely with the M&E Contractor to ensure all services and ducts were incorporated into our joinery drawings, guaranteeing these elements blended seamlessly into this layered design. The surface mounted lights by Wever and Ducre really completed the look which again were a new product that was launched not long before the completion date.
If you would like to discuss a future project, or learn more about Jigsaw, please contact us.
GET IN TOUCH