15 | 10 | 2021
The Denizen: 'Designing in Lockdown'
Following on from a successfully installed show home at 'The Denizen', our Senior Interior Designer Aless was recently asked to contribute to an editorial piece instructed by Taylor Wimpey Central London. The article was looking at current trends but focused on how we are living and using our homes during COVID. This is something we really tried to understand and overcome in our design of the 3-bed apartment. Here's the interview…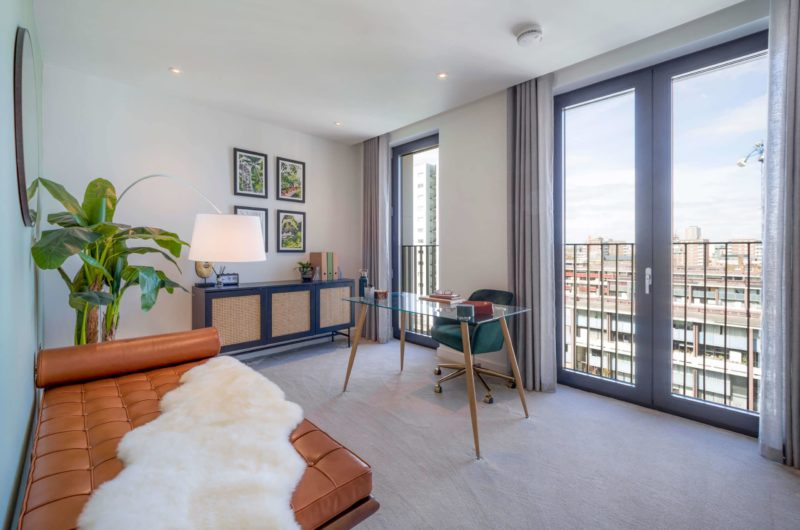 ALEX: What's hot right now in the design world?
Aless: There are so many different trends around at the moment, it's refreshing to see such variety and something for everyone! We are really enjoying colour blocking with paint as it's an affordable, quick way to add zoning, character and colour to a room.
AG: How do you find inspiration for your work? Are there any notable themes or areas that keep giving you fresh ideas?
AC: Inspiration comes from so many different places. As a company, we are often involved in the early stages of design, so inspiration may come from initial area research, the building's history, or its surroundings. We like to tell a story, whether that's perhaps a little nod towards what was on the sites before, or inspiration from a famous bar or restaurant nearby. It could be the views over the local park that influence our colour scheme, or the name of the road that just starts our designers on a path.
AG: What do you think Coronavirus has, and will show, in terms of how we use and design our homes in the future following COVID?
AC: It shows that our homes, now more than ever, need to be adaptable, comfortable, and stylish. The more time we spend in them, the more they need to work for us. Clever storage and the ability to hide clutter is a priority, as we can see everything in the background of video calls, but having a space that is calming to live in and well-designed isn't always easy to achieve. So, I after COVID people will want new homes, more space, and possibly be inclined to bring in designers to help them work with what they have.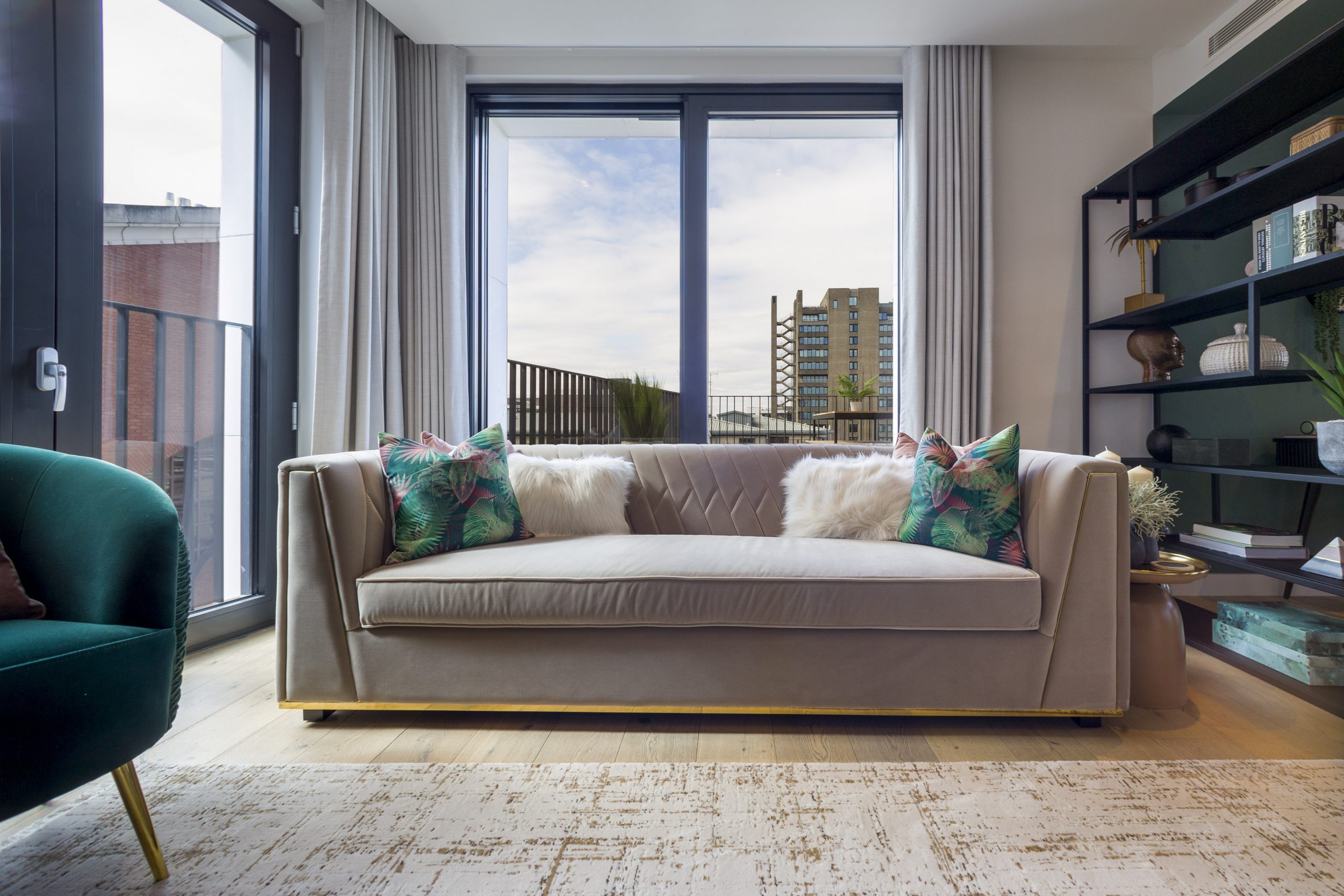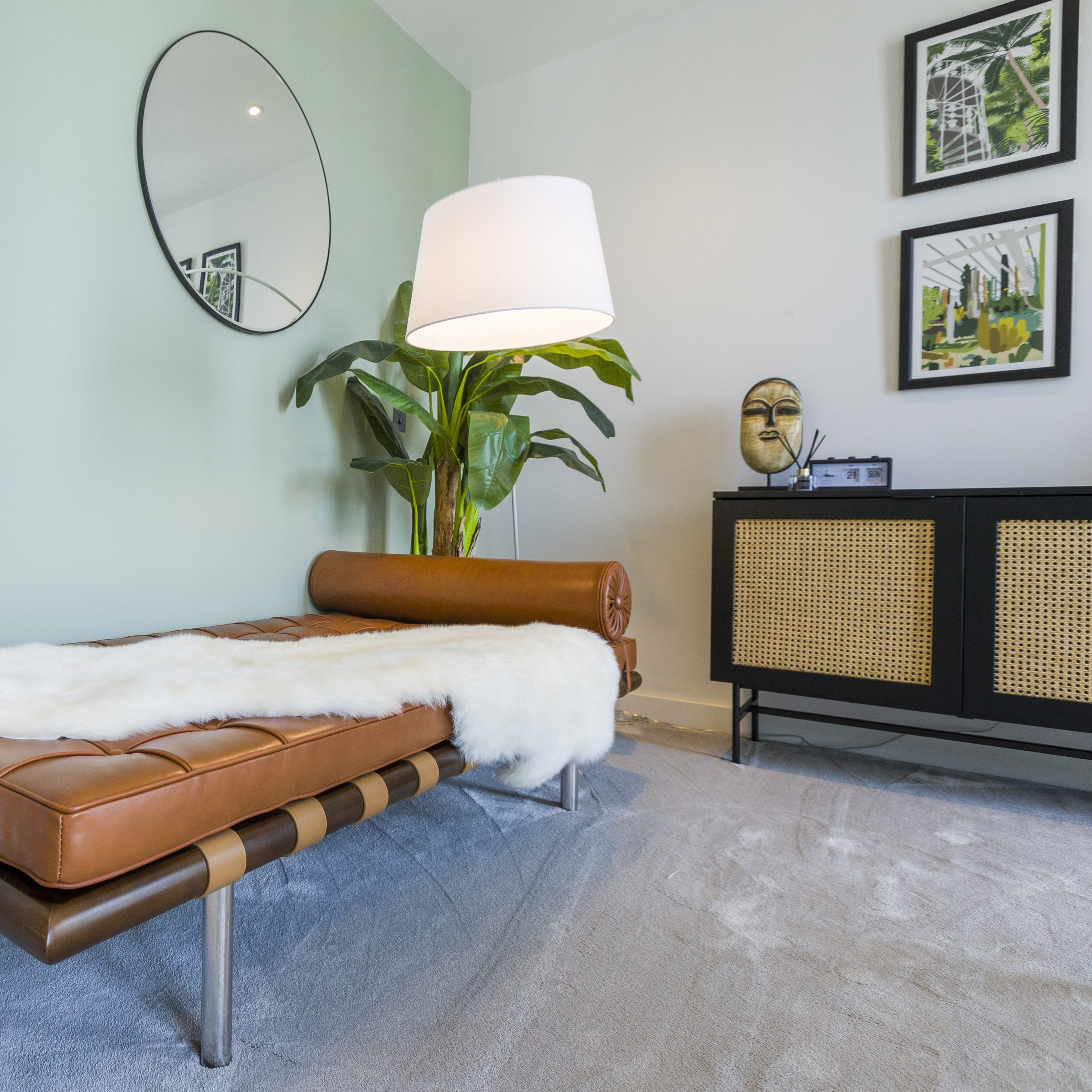 AG: What about wellness? Will designing spaces that support wellbeing become even more important in the future? Have you noticed any emerging trends on this already?
AC: Even in the run up to this pandemic, we have seen more focus on creating a sanctuary where we can relax at home outside of working hours. This trend means we are designing bedrooms that feel like you have been transported to boutique hotels, and terrace spaces that can go from home gym to holiday feels. More simply, additions like drinks cabinets allows Friday's to feel like you are still going out, and will be great to show off when we can have friends over again once COVID infections ease.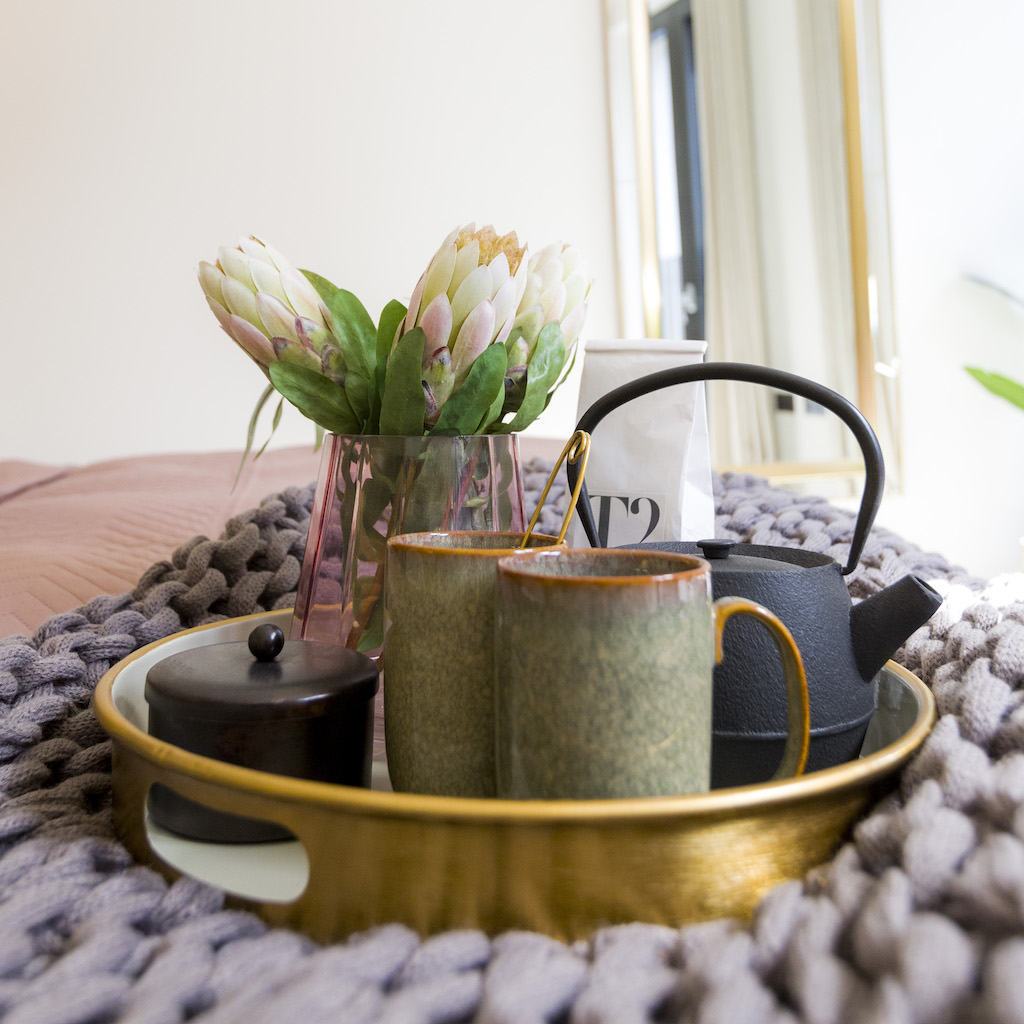 AG: We've heard that the terms 'outdoor space' and 'balconies' have risen in property portal searches. What are your top tips for making the most of balconies and terraces?
AC: We love to get creative with the terraces on our show homes. I would say plants, plants, and more plants! There are some wonderful contemporary wall planters which give a modern twist on a hanging basket. Juliana green houses give a great opportunity to grow herbs or salads, but also faux grass or outdoor rugs can add a softness to these spaces when they are amongst lots of strong architecture. A simple storage trunk can double up as a bench by adding a few cushions, but could also tidy away work out equipment that you don't have space for inside.
The Denizen's show home design has since inspired BOX prime furniture pack "The Retreat", designed by Jigsaw. Check out our brand new BOX website to learn more about the scheme's inventory and pricing. You can also learn more about the Interior Design specification of this show home at The Denizen here.
Are you seeking Interior Architecture and Design solutions for a commercial or residential space? Contact us today to arrange a consultation!
Keep up to date with Jigsaw Interior Architecture and Design by signing up to our newsletter, or drop a follow on your social media: