24 | 06 | 2022
Onyx Apartments Lobby
In 2015, JIGSAW was commissioned by Taylor Wimpey Central London for an Interior Architecture and Design scheme for the Onyx Apartments Lobby and other areas within their proposed canal side development.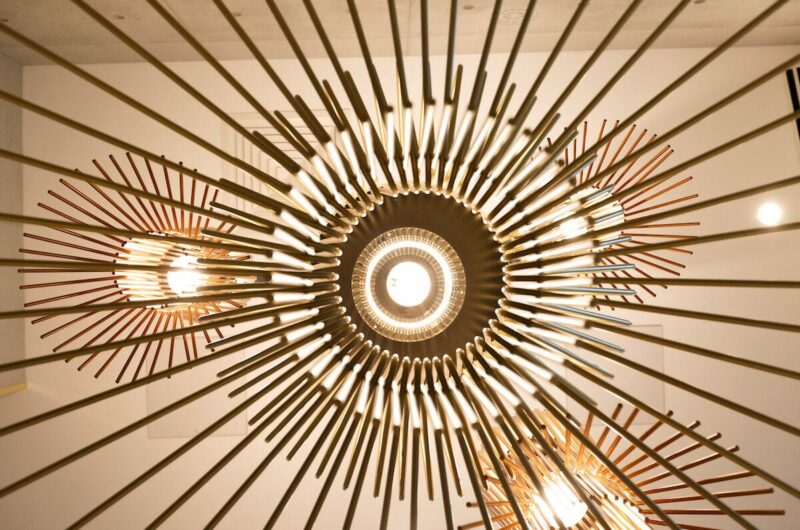 Onyx Apartments Lobby – Our Vision
JIGSAW envisioned the development of the Onyx Apartment lobby to be one of industrial luxe, transitioning for a commercial hub to a high-end residential foyer within King's Cross.
The Concept
A neutral palette of grey complemented by muted tan leather was selected by JIGSAW's Interior Design team. The overall minimalism and the slightly masculine scheme is enhanced by black accents and brushed metals mixed with matte, brushed finishes. Clean lines create an elegant and streamlined silhouette by focusing on texture rather than pattern.
Onyx Apartments Lobby seating area designed by Jigsaw's Interior Design team.
With the lobby complete, visitors and residents can see and appreciate the aesthetic value of the design throughout the development. We recognise that each element of development should have a relationship with one another, and be cohesive in terms of its design and finishes.
Brass embossed details in the concrete walls, designed by Jigsaw's Interior Architecture team to encompass Onyx Apartment's industrial heritage.
Utilising the Space
The lobby design effectively conveys the industrial luxe concept at the first glance. In the double-height space, the walls are clad in oversized concrete sheets, which are contrasted with a high shine brass edge. An engraved concrete design adds details such as signage wording, holes (resembling scaffolding framework) and cog shapes (reflecting the area's industrial heritage). Here, brass is also inlaid into concrete. With its metallic spokes, Foscarini's architectural brass Allegro pendant lights echo the cog details on the walls, set against the double height concrete walls.
Feature pendant lighting to complement the double-height ceilings.
Reception Desk Design
The lobby's reception desk is solid, angular Emperador marble, whose natural veining complements the mottling of the concrete and adds a polished luxury element. Chainmail curtains hang behind the reception desk, adding a playful and edgy touch.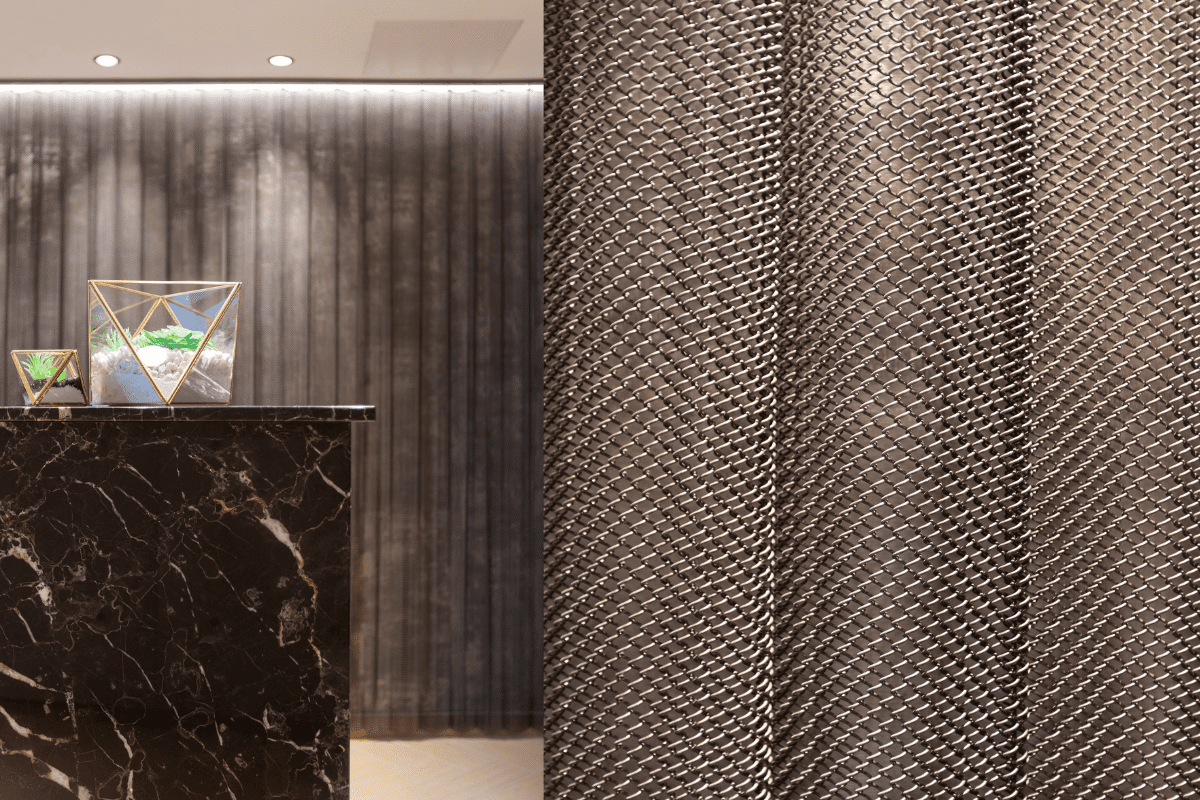 Onyx Apartments lobby reception desk.
Using chevron pattern wood effect porcelain floor tiles in a light oak colour and installation in a chevron pattern further explores the contrast between darkness and light.
For the furnishings, JIGSAW's Interior Design department selected practical and hard-wearing faux black leather with buttoning details, for the large sofa and recessed banquette seating.
Banquette seating in the Onyx Apartments lobby.
Communal Hallway Design
Within the communal hallways JIGSAW's lighting design perfectly highlights artworks, designed in-house and specially commissioned, creating atmosphere and interest against the backdrop of textured grey wallpaper.
Corridor design and details of signage and artwork.
Way-Finding and Signage
It is often the case that the way-finding and signage, within large high-rise developments, are seen as a purely functional and necessary element. However, JIGSAW incorporated this as an element within the design scheme, commissioning bespoke signage to create a stylish, stand-alone feature.
Signage and way-finding designed by Jigsaw Interior Architecture and Design.
Realising the Onyx Apartments Lobby Potential
Onyx Apartments exemplifies how involvement with our clients at the early planning stages allows us to create comprehensive designs for a development, which evolves over several years (from concept, through specification to installation), successfully forecasting trends and remaining true to our initial vision.
Are you seeking Interior Architecture and Design solutions for a commercial or residential space? Contact us today to arrange a consultation!
Keep up to date with Jigsaw Interior Architecture and Design by signing up to our newsletter, or drop a follow on your social media: