17 | 11 | 2021
Rebranding: An Interview with Jigsaw's Director
Much like the seasons, change is inevitable. Along with that comes a new personality, new perspective, new ideas.  We sat down with our very own Founder & Creative Director Melissa Horne to discuss Jigsaw's exciting new brand identity and how we've opened the door to new possibilities…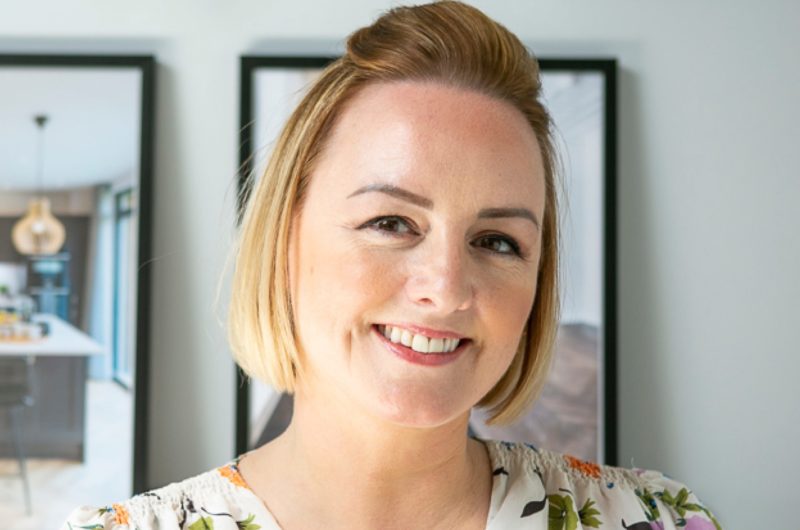 What inspired you to rebrand Jigsaw?
We never intended to change our branding as we were happy with it, it came about when we introduced a new sister brand that provides predesigned furniture packs. We wanted to reach the right audience whilst keeping a link back to the main brand. We quickly realised that we would have to address both if they were to remain in sync.
You collaborated with Salad Creative throughout the rebranding process – how did this help you and Jigsaw as a company?
We chose Salad as they seemed to really understand our processes and were like minded creatives. We trusted them and took their lead when they pushed us out of our comfort zone. We went right back to basics, what do we do & why do we do it? It was a very cathartic exercise and it help me understand my team and my clients better.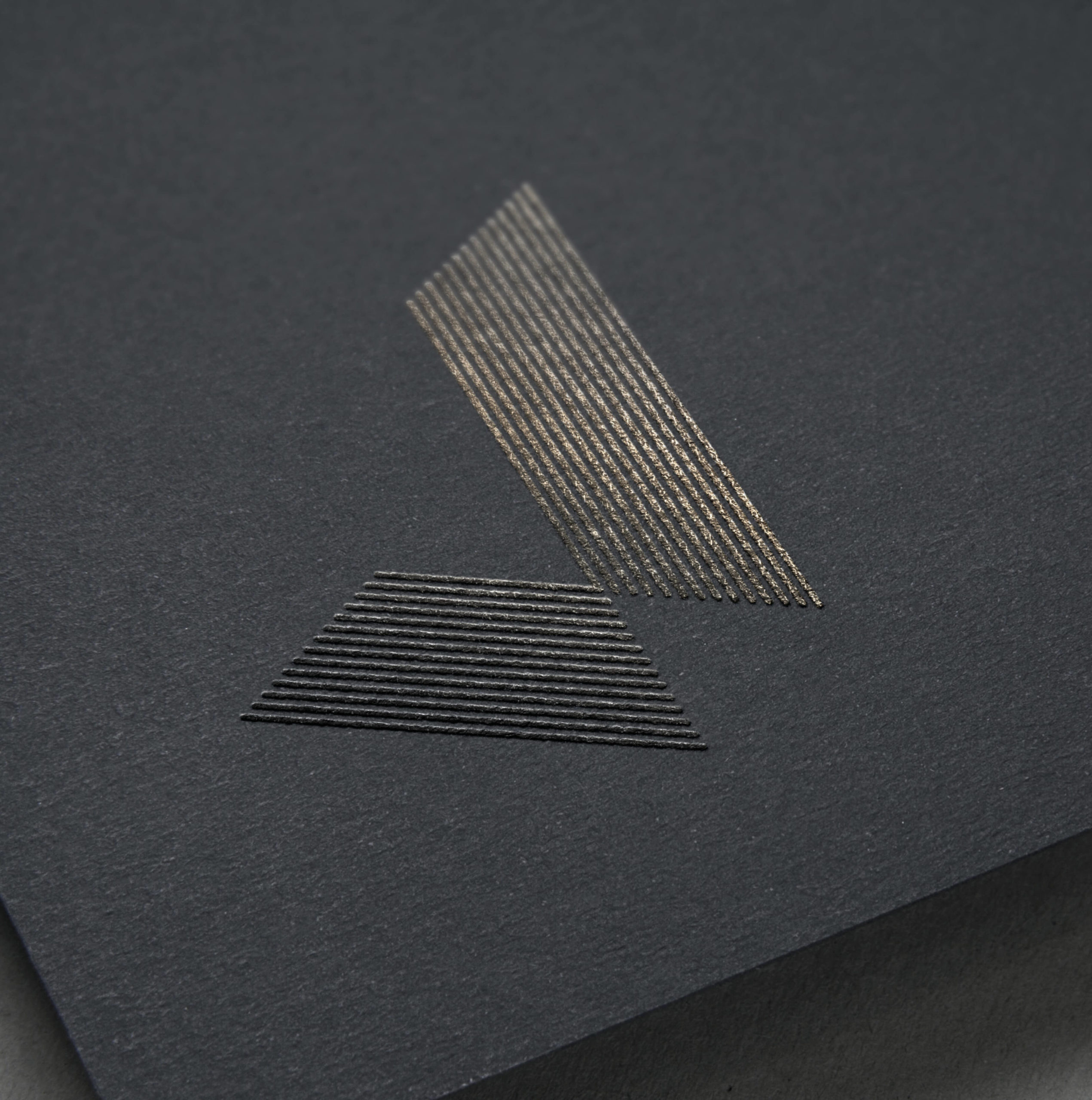 What does the Jigsaw logo represent?
The Icon has been very important to me over the years and the isometric design signified our technical expertise as well as our creativity, it's one of the first drawing technics I learnt at art college. Not only did Salad retain the shape but they gave it movement and three-dimensional qualities. It signifies that moment you cross the threshold into a property, an open door, as if sunlight was pouring in behind you. For designers the sense of arrival and the moments you walk into a space are so emotive and half the reason I do what I do.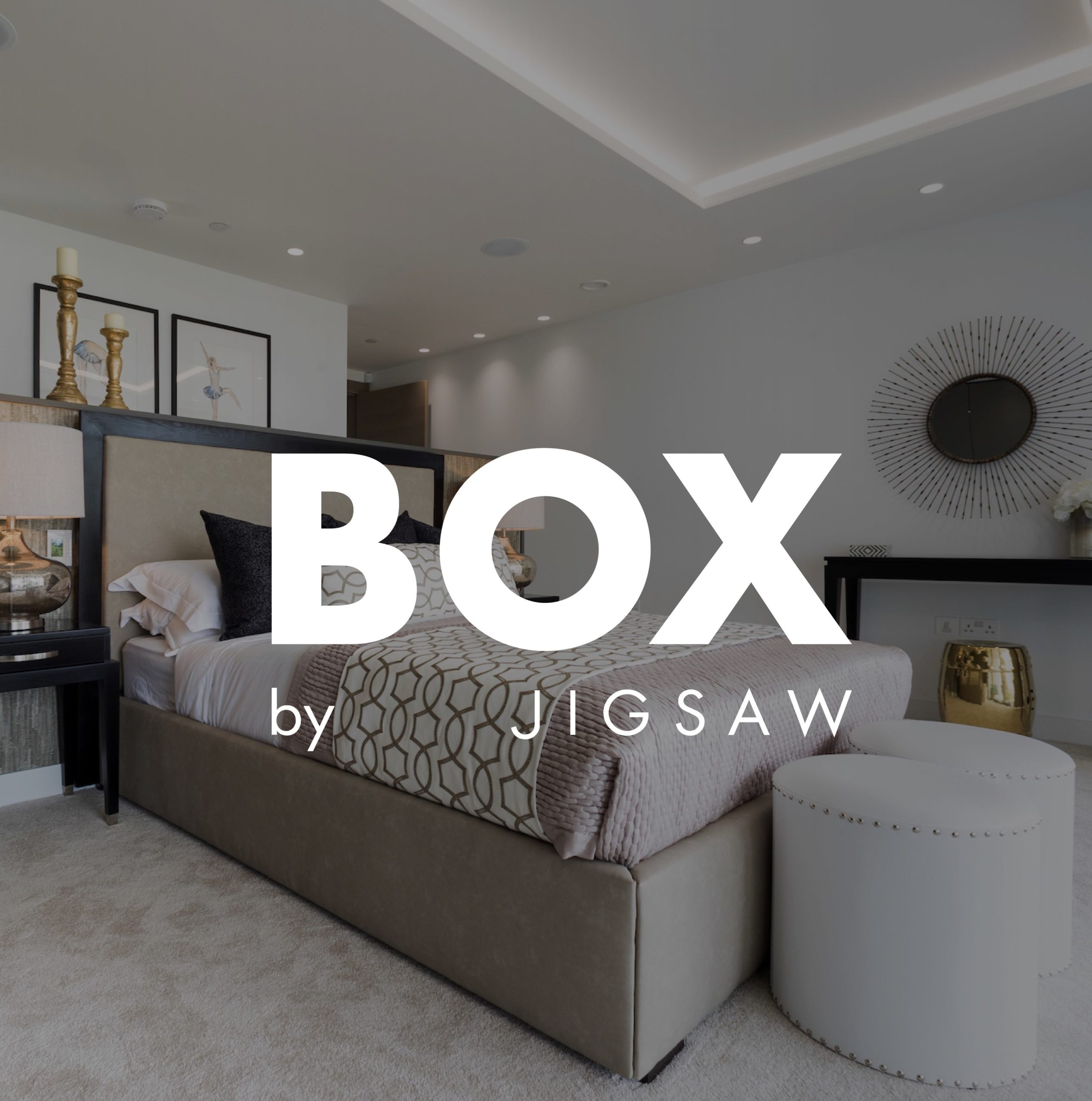 How about the branding for BOX, by Jigsaw?
The Box icon came quite easily after that as we've always loved the shape of the letters and we want it to read as an accessible brand. Salad really got this and the simplicity of it is genius. BOX by Jigsaw highlights it's a product by our designers, you can access their expertise and purchase curated schemes at the price you would buy furniture on the high street. In addition, our skilled logistic team provide a seamless installation service for first time buyers, investors, or Buy-To-Let properties. We've also had a big take up during lockdown of Air BnB providers getting in touch for eye-catching designs to promote their property ratings.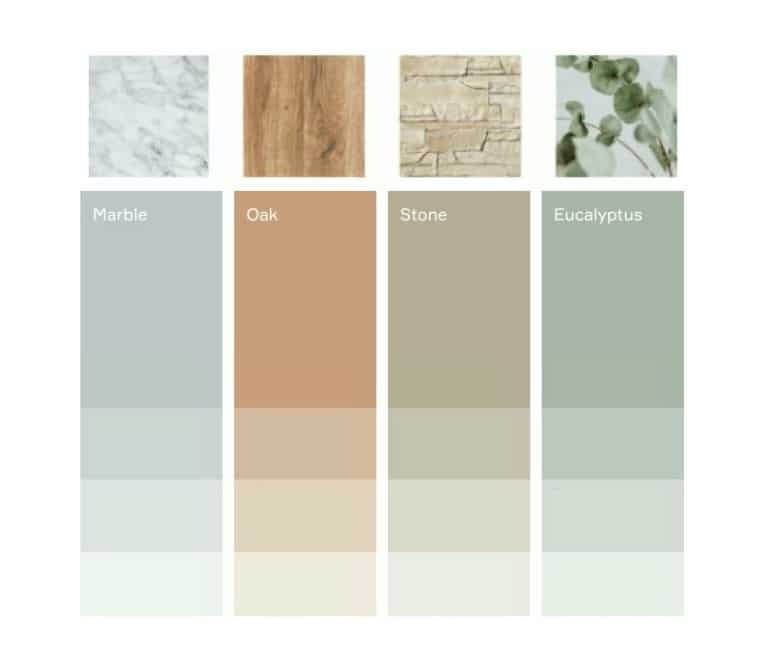 Jigsaw's rebranding process included a reconsideration of the brand's colour scheme, now consisting of the colour palette Marble, Eucalyptus, Oak, and Stone.
What was your thought process during this stage?
We work with colour so much and they mean so much to different people. I noticed a pattern time and time again that we would get our influence from nature, so when we described a colour to a client, we would reference a plant or a natural material. The branding colours we chose were terms we use all the time to describe a tone or a warmth or coolness.
If you have an enquiry, click here to learn more about Jigsaw, or contact us to book a consultation with one of our designers!