26 | 01 | 2022
Vonder Hotel Cafe
Designing a commercial scheme for retail does not only focus on accommodating the functional, technical elements of the space, but also focuses on sustaining durability, impactful brand identity, and tailored to both the needs and desires of the end user.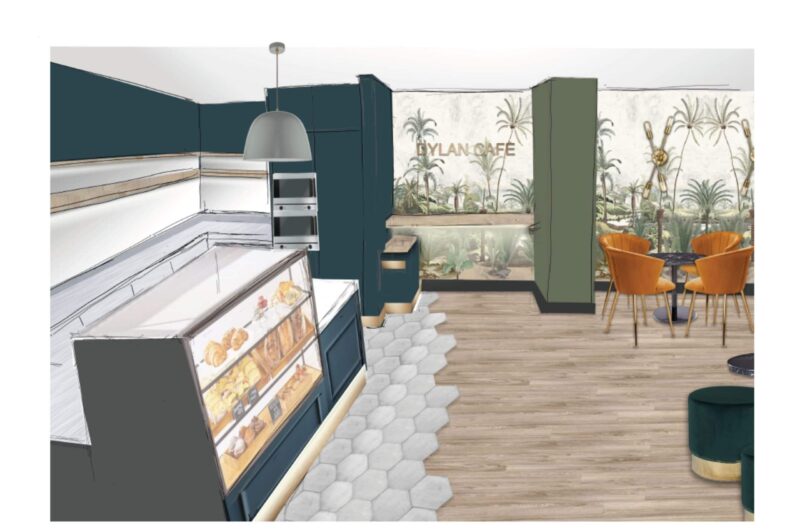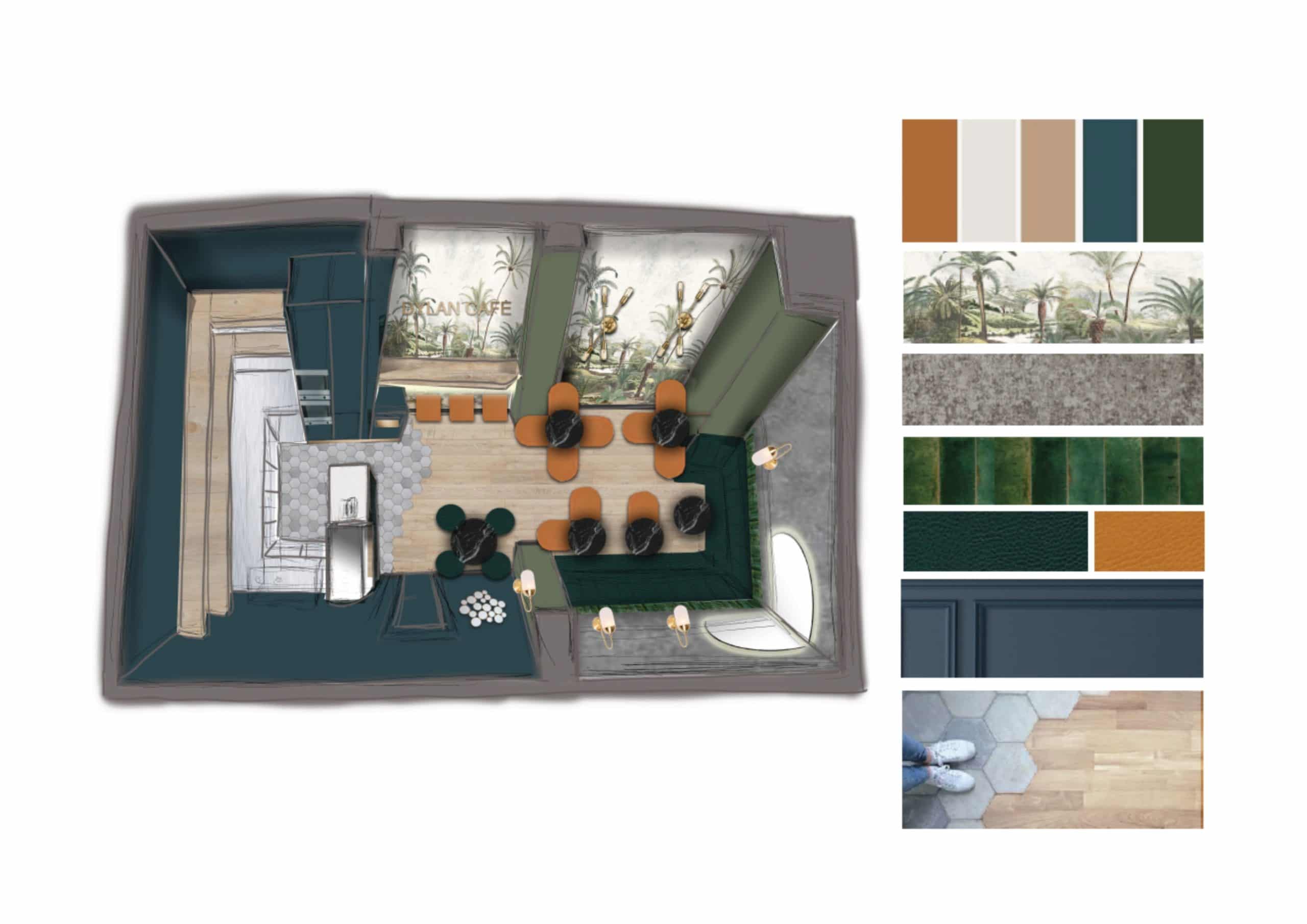 Commissioned to provide a full interior architectural design specification and interior design installation throughout the Vonder Hotel in Kensington, London, Jigsaw were appointed to convert a basement with no windows, into a welcoming environment for digital 'nomad' travellers of both leisure and business.
Separate to residential developments, further legal considerations are prioritised in design schemes including signages, fire exits, and security equipment, all while accommodating the functional needs of the facility, and establishing an appropriate amped-up brand identity.
A calming deep blue wall finish separates the kitchen from the seating, with tessellated hexagonal grey ceramic tiling, to attract attention to the spaces functional purpose as an established zone, while complementing the surrounding environment.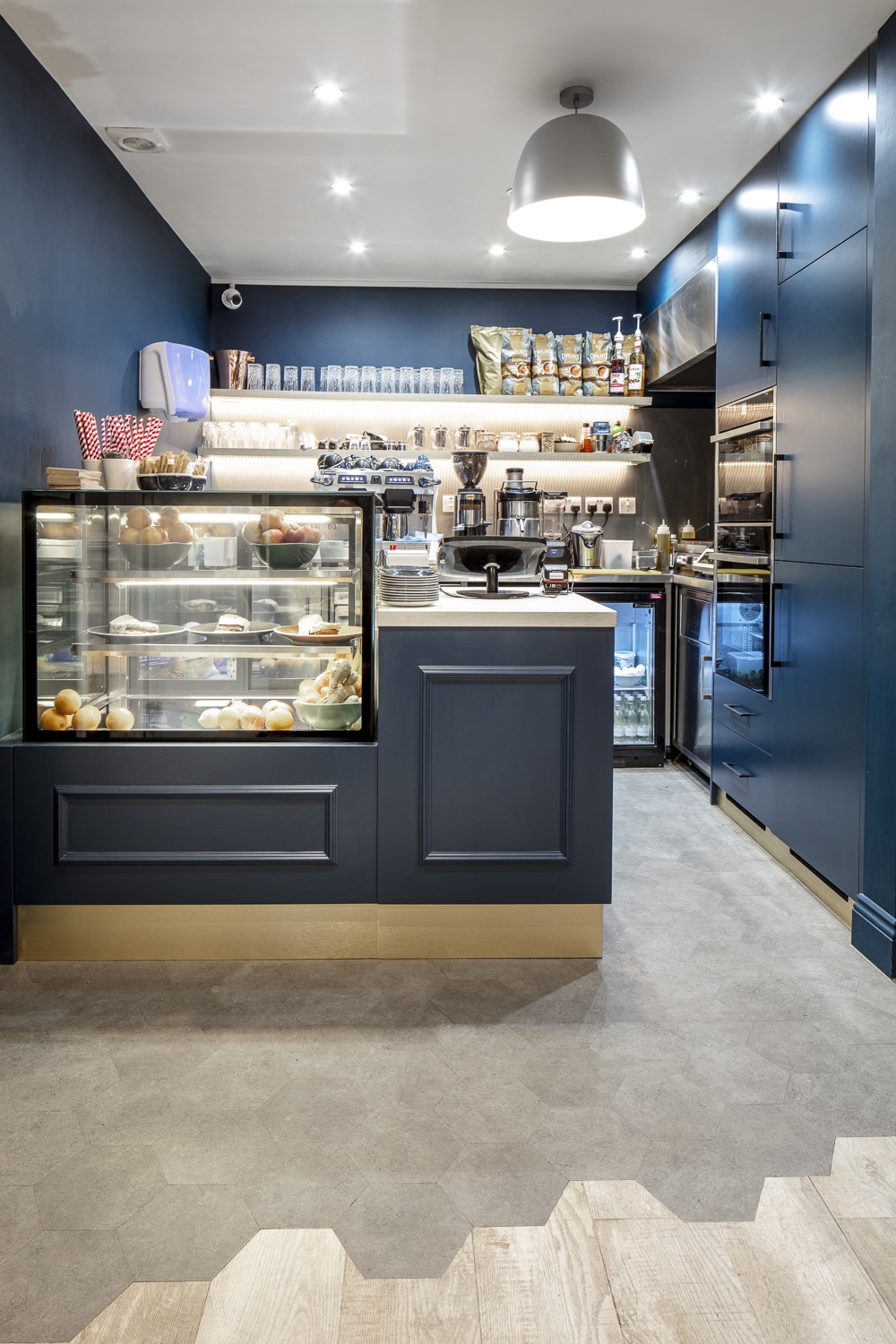 Space contributes to the impact of the individual, so this was an essential factor to consider when working with a small space with no windows. Subtle exotic jungle wallpaper provides depth within the café, accompanied with dark green tones to present an expanded illusion of space, but not dark enough to be oppressive, supported by LED wall lighting and natural flooring to still present a more inviting, warmer space of productivity and leisure.
Following the aesthetic style of The Vonder Hotel, it was imperative that Jigsaw conformed to the client's objective of designing an edgy, urban, impactful space that harmonises with the remainder of the property, while establishing its own unique identity.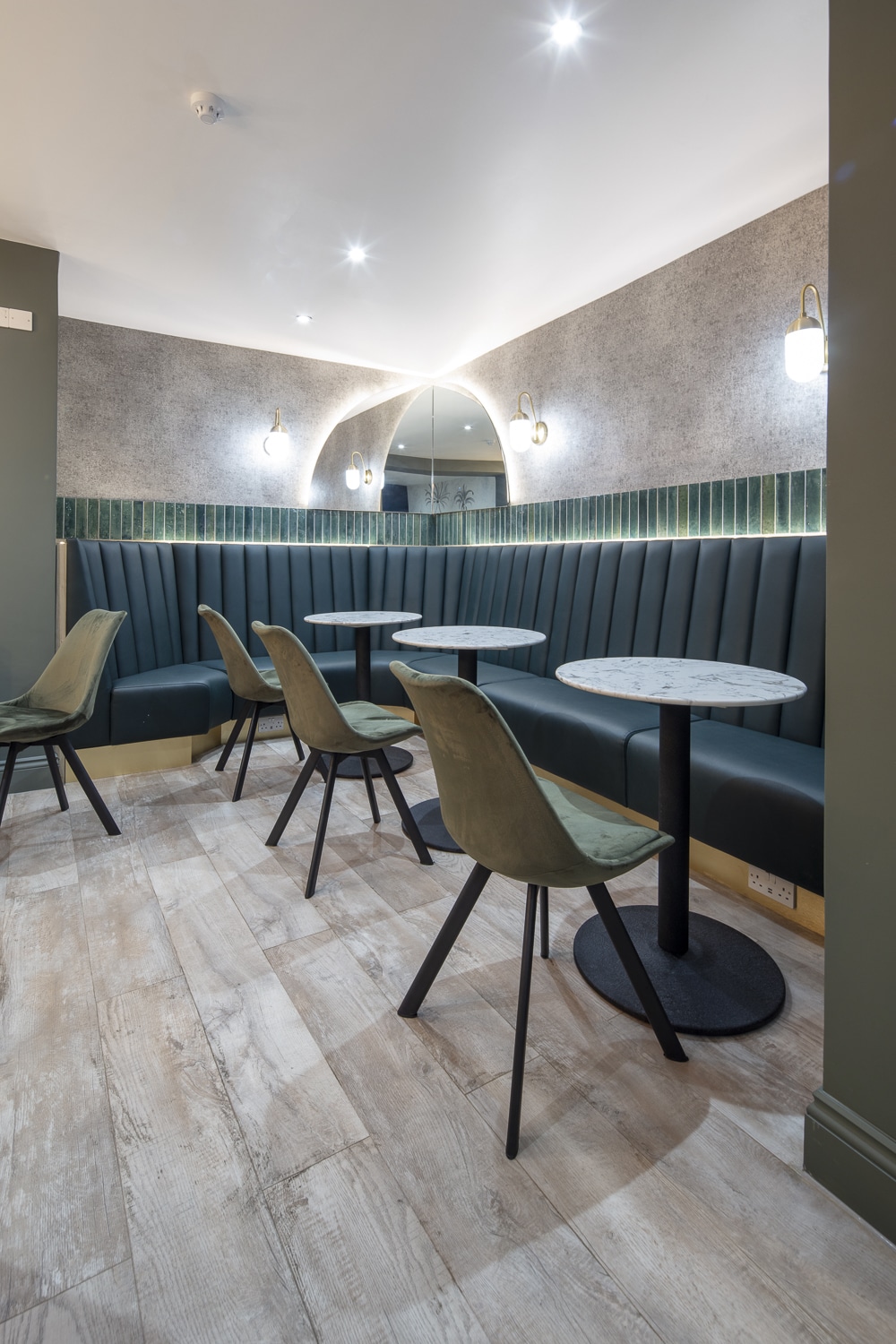 Cosy nooks of banquette seating provide a sense of escapism and privacy of visitors attending digital meetings, socialising travellers, and single professionals seeking a remote working space, with a desire for dining. Furniture is carefully selected for comfortable long-term occupancy. Commonly seen in commercial schemes, mirrors further support the illusion of depth within a space as an alternative for windows.
Residential properties encapsulate a personal identity of timeless design for long-term durability. In commercial spaces, it is important to consider interior trends, functionality, and durability. Design schemes are amped up to establish a clear brand identity to provide a unique, memorable experience for the end-user in hopes of a future return visit or recommendation.
To read more about the Vonder Hotel, click here.
If you have an enquiry, click here to learn more about our interior architecture services, or contact us to book a consultation with one of our designers!