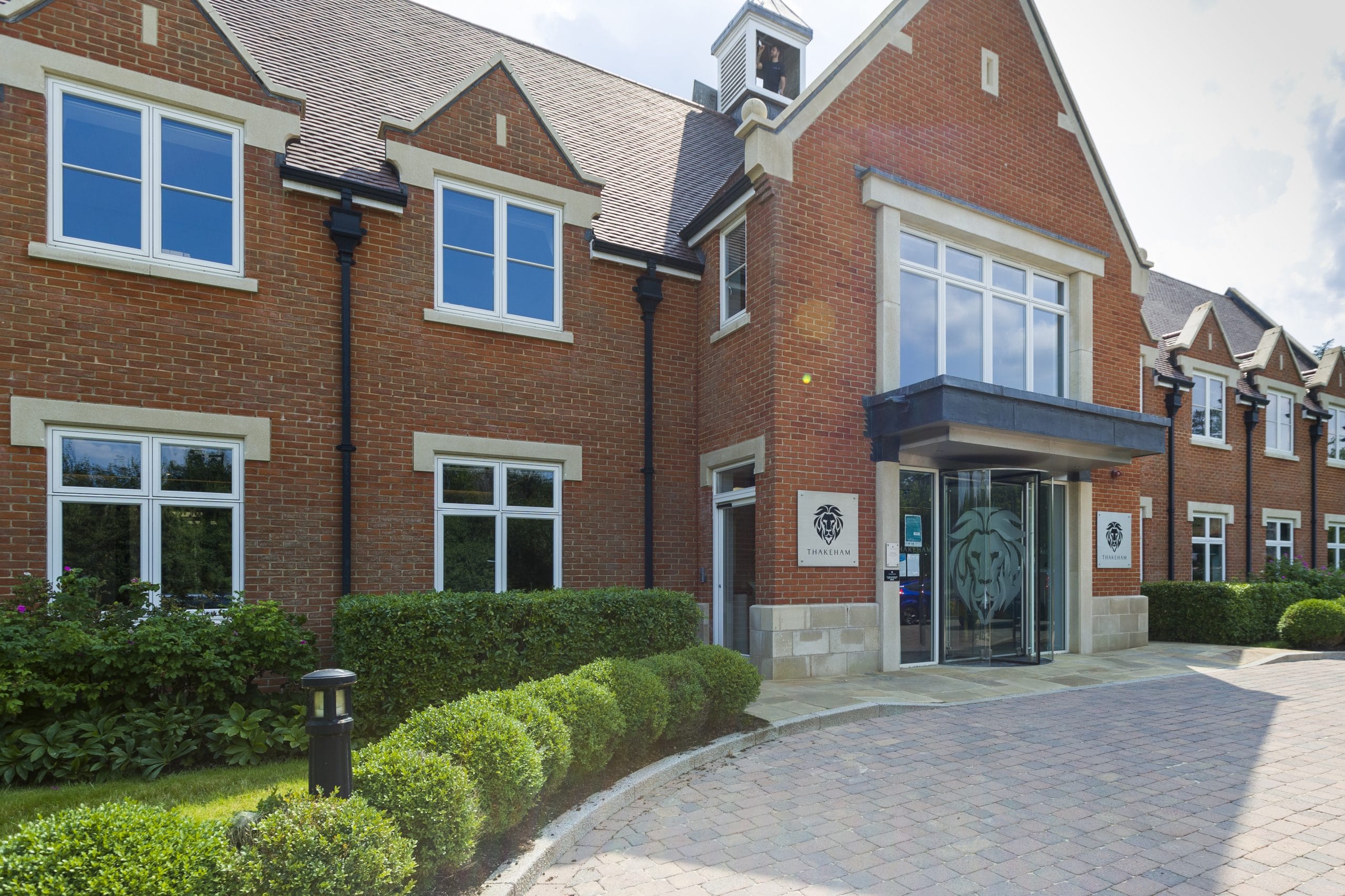 Full refurbishment of office space providing flexible workplace design and clear brand identity.
Thakeham Head Office
Commercial
Service
INTERIOR ARCHITECTURE & DESIGN
Location
BILLINGHURST, WEST SUSSEX
Thakeham Group approached Jigsaw to develop the interior design and furniture specification for all office areas ranging from general workstations, to private offices and communal break out spaces.
Thakeham are a development company which pride themselves for offering high quality homes and truly providing a community knitting themselves into an existing one at time and creating new ones at others. The design reflects this idea of a new entity intertwining itself to another by using contrasting colours and textures but that connect together by being used in various quantities or form in all identified zones.
The floors were all fully open spaces; therefore, the challenge was to create identified zones between workspaces and relaxation spaces. The idea was then to codify these spaces using only various floor finishes, wall paint and elements of joinery.
Dark graphite floor carpet was used to identify the Workstation areas, keeping all the furniture white and walls white so that the eye focused towards the windows overlooking neighbouring countryside scenery. Desks were separated with individual lockers dressed with plants providing a touch of nature into the space.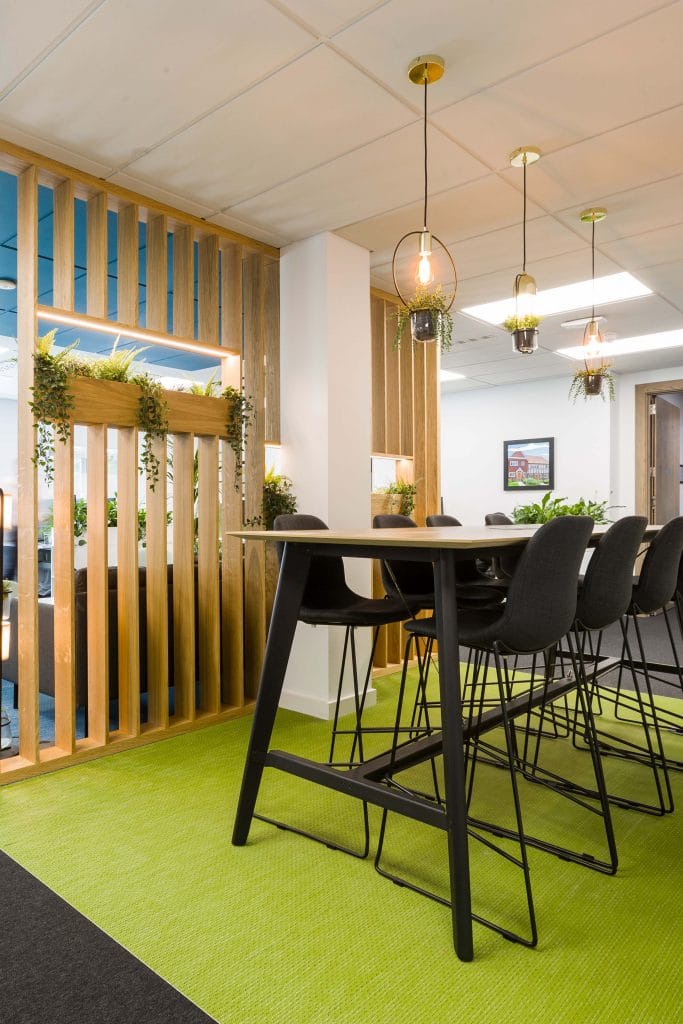 Flexibility was a key design element Jigsaw had to play with. The answer was to offer design solution with multiple use of functionality.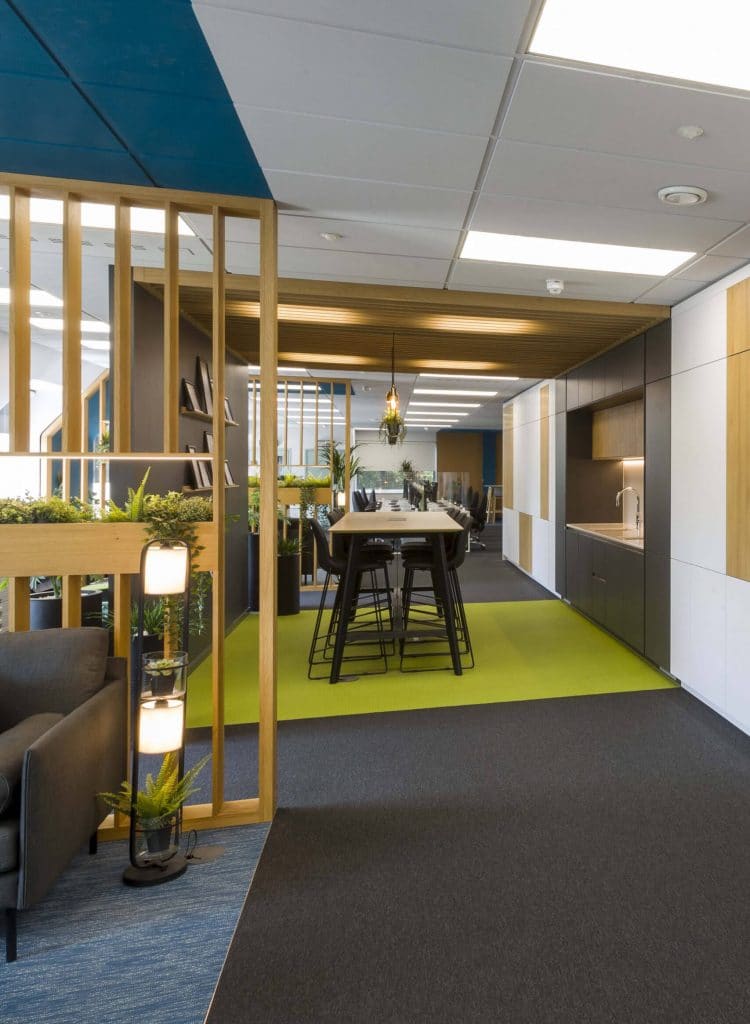 Jigsaw introduced various Kitchenette and Tea Station zones on each floor. Identified by lime green Bolon flooring, dark graphite painted ceilings and one wall of natural oak joinery it helped creating an intimate focused space where staff could socialise over a cup of tea or lunch break, promoting creativity and staff interaction without disturbing the rest of the open office space.
As third zoned areas, informal meeting areas and break out zones identified with blue Bolon flooring, matching wall and ceiling paint were also inserted within the large open floor spaces. Break out zones were furnished with conformable soft seating, floor lamp lighting to again enhance a change in setting, stepping away from working areas.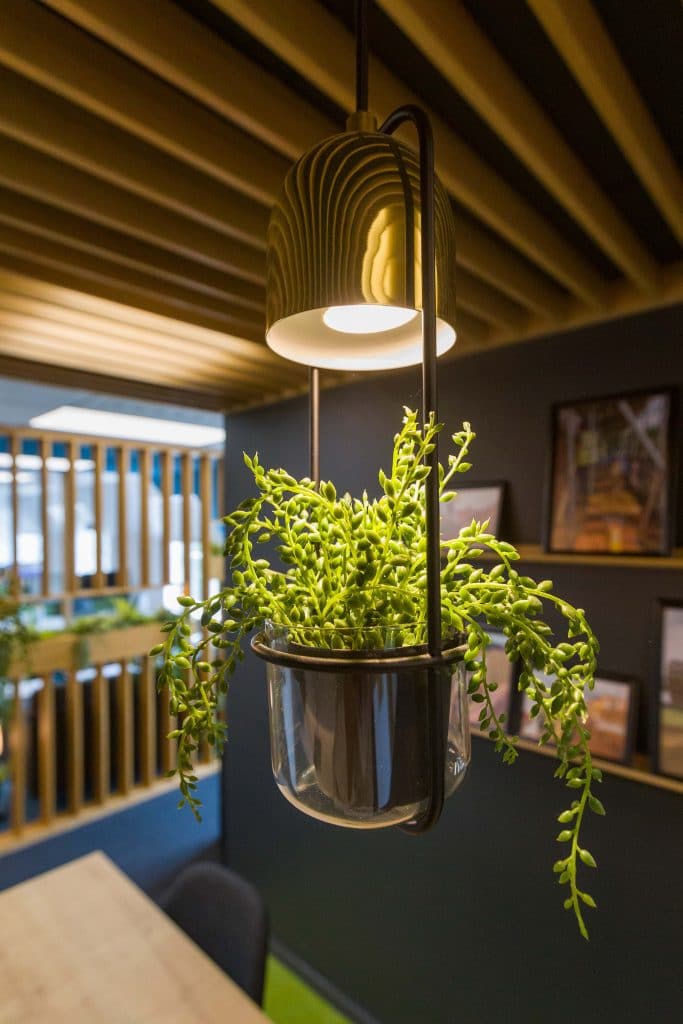 If you would like to discuss a future project or learn more about Jigsaw, please contact us.
Get in Touch