Integrating relaxed spaces with co-working spaces, while embracing a modern work template.
Service
INTERIOR ARCHITECTURE AND INTERIOR DESIGN
Location
SOUTHBOURNE, DORSET
ZenMove is a nationwide online conveyancing company that puts your health first. JIGSAW were contacted by ZenMove to design their Southbourne, Dorset headquarters, making sure to implement their desire to change the drab, outdated perception that conveyancing is typically associated with.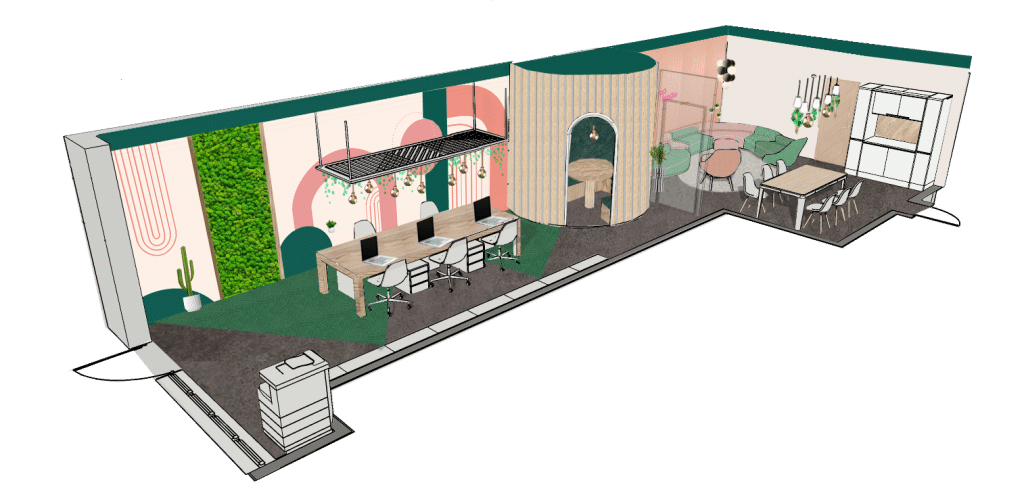 Being a reputable conveyancing attorney for many years, it was ten years ago our client took over the company with the idea to create an online conveyancing service. With a team of remote-working lawyers who are available nationally, they wanted a place to represent everyone together, thus creating Zen Move.
Buying a house can be one of your most stressful things you will ever do, and it's a trade that is often tarnished with a dusty, boring brush with so many people involved in the process. Zen Move understand this and decided to change the notion by promoting how approachable, relaxing and friendly the industry CAN be by deciding to represent their new forward-way of thinking and refurbishing their office to reflect these ideas; not what you would expect to find in a dingy old law office.
Understanding the values of the company, JIGSAW made sure to never compromise on Zen Move's aim which is to provide a smooth, compassionate and efficient service, conveying an interior that was conducive to that culture.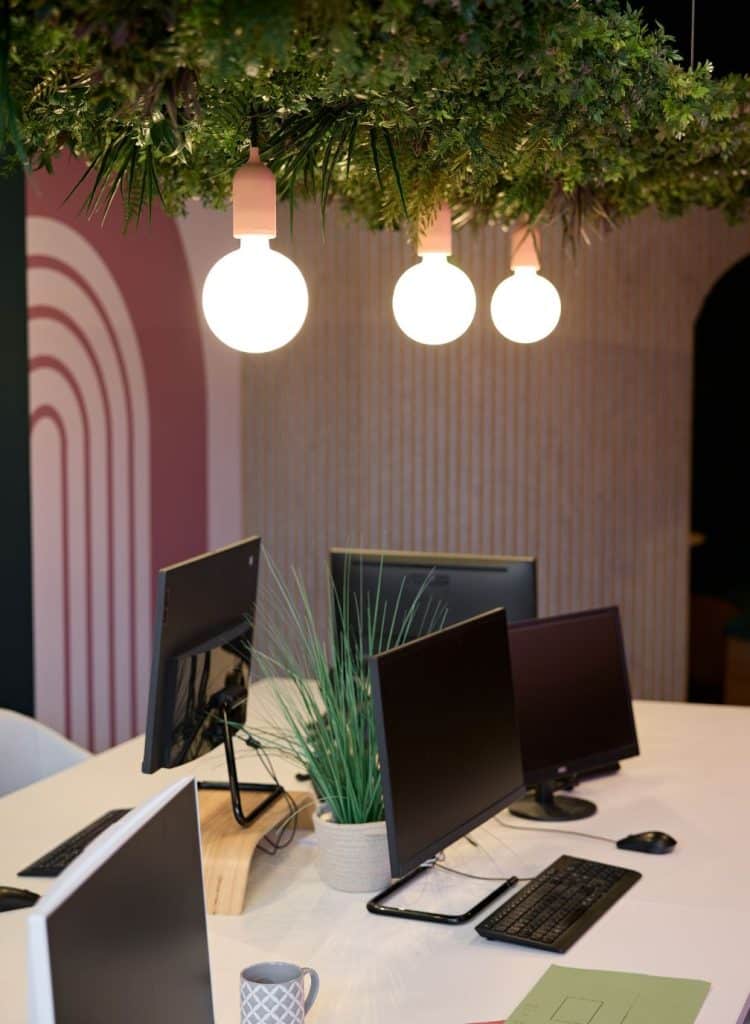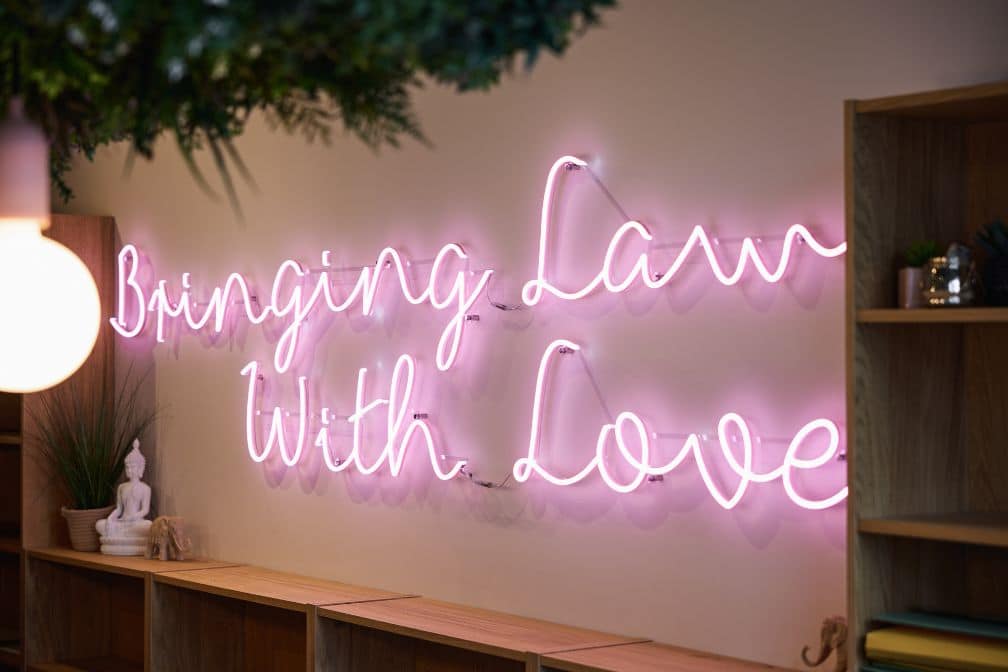 "Moving is the third most stressful thing a human can do, and as an experienced conveyancer and founder of Zen Move, I'm making it my mission to change that" - Founder, Lucy Lafferty-Brown.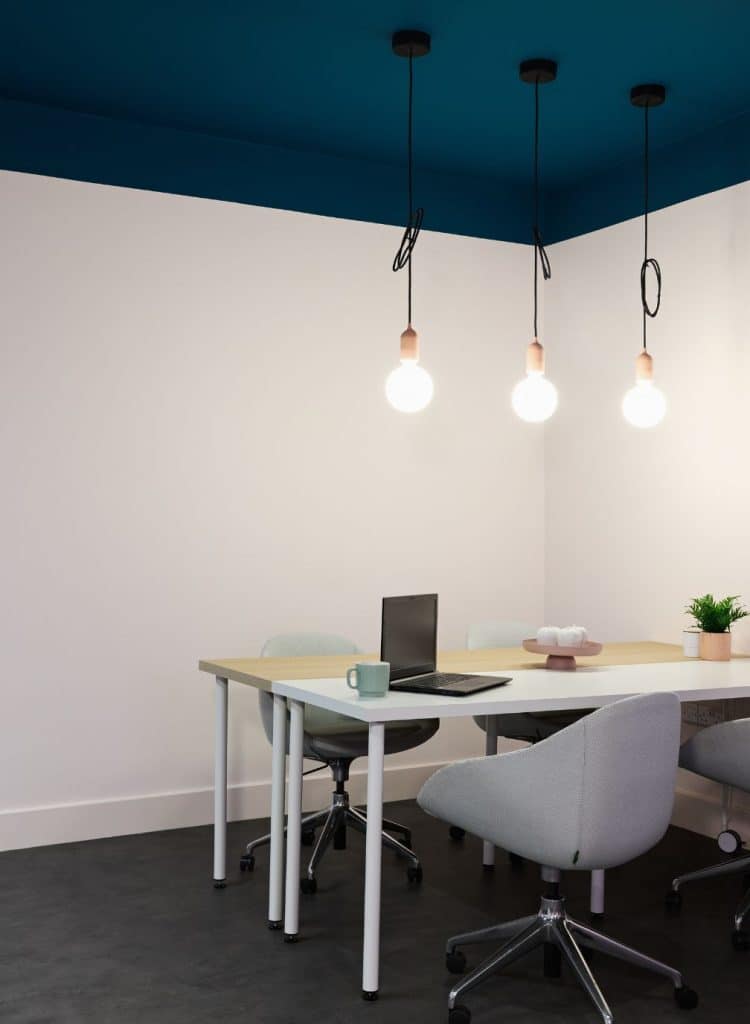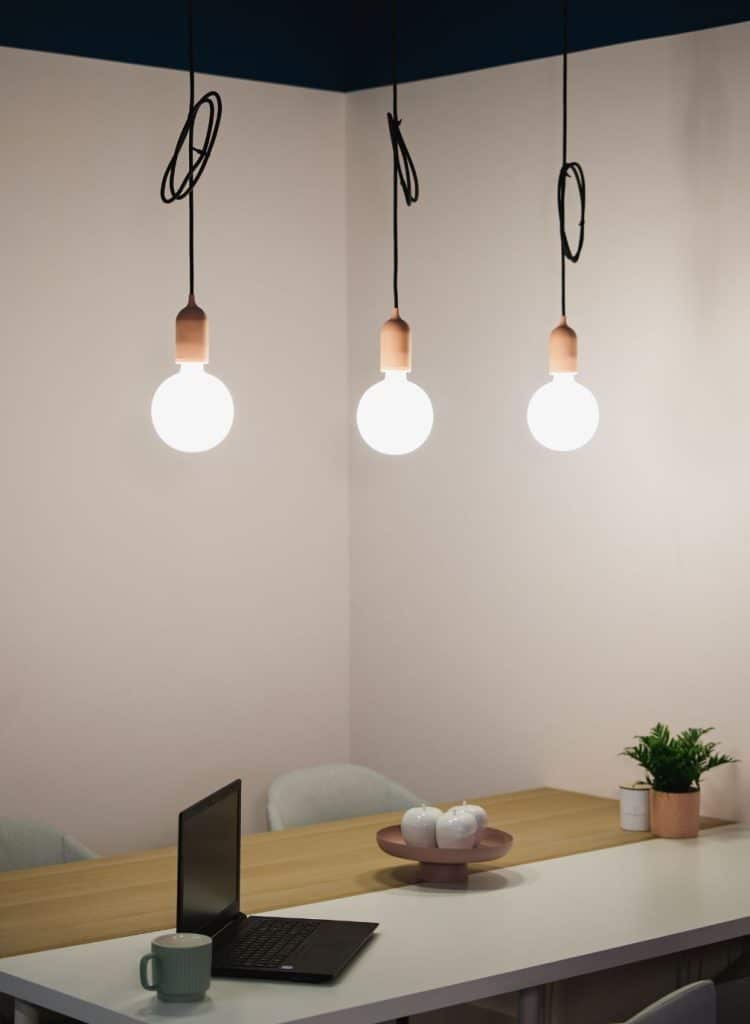 Based on our research, we knew right away that we needed to build on Zen Move's existing brand. Pre-covid, everyone may have typically worked with white walls behind them, likely with grey vertical blinds, and a sorry looking plant in the corner of the room, however that was not what Zen Move was about.
Taking that into account, their online presence set the concept to what this office would portray. The branding colours are bright and fun, breaking down the boundaries of separate spaces thus representing their approach to work.
This meant we designed the space so that everything is open plan and inclusive, yet we understood there was a sensitive nature there, so meaning we needed to create a private space as well.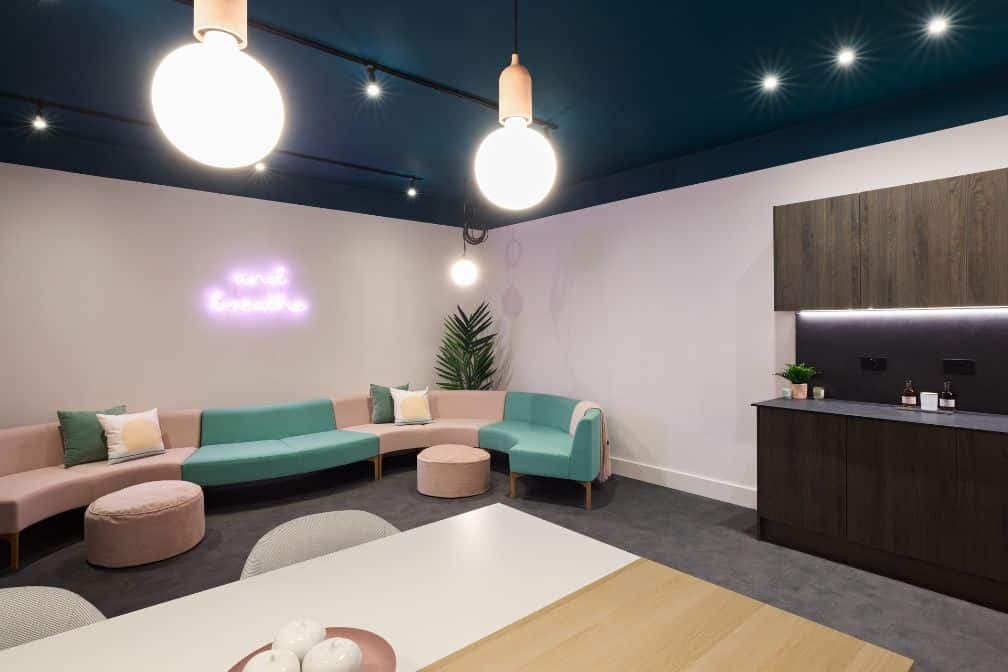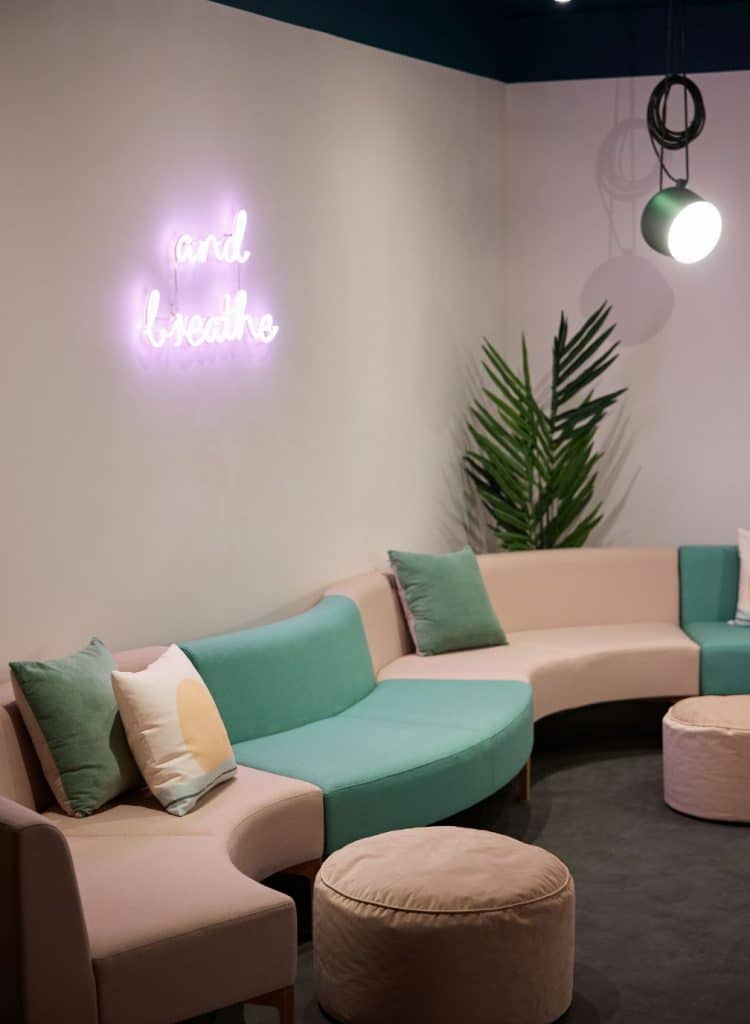 We wanted to reflect the brand so customers could see that Zen Move were different, and gain comfort in that. The materials we have used, as well as the colours, tied in so seamlessly with Zen Move's brand. We carefully selected textures that tie in so it was a pleasant space to work, so anyone who was there to work had a nice backdrop.  
Our client was actively involved in the process, but also genuinely trusted us. She was very good at observing events unfold naturally and adding commentary, as necessary. Even though she wouldn't always see things the way we did, she trusted us to deliver and have the desired effect. We had a good relationship from beginning to end. 
Yes, the main takeaway from what we did is that we paid attention to their needs. Our experience with this method has taught us that the best results are obtained when we are given complete creative freedom and the opportunity to use our imagination. You get the best results when your client has a high level of trust in you. Our client trusted us when we first saw the empty space and gave us permission to go ahead with our designs. So we delivered a completely uncompromised interior. We're incredibly happy with it and how well it serves their needs. 
Discover more about Zen Move here.
If you would like to discuss a future project or learn more about Jigsaw, please contact us.
Get in touch