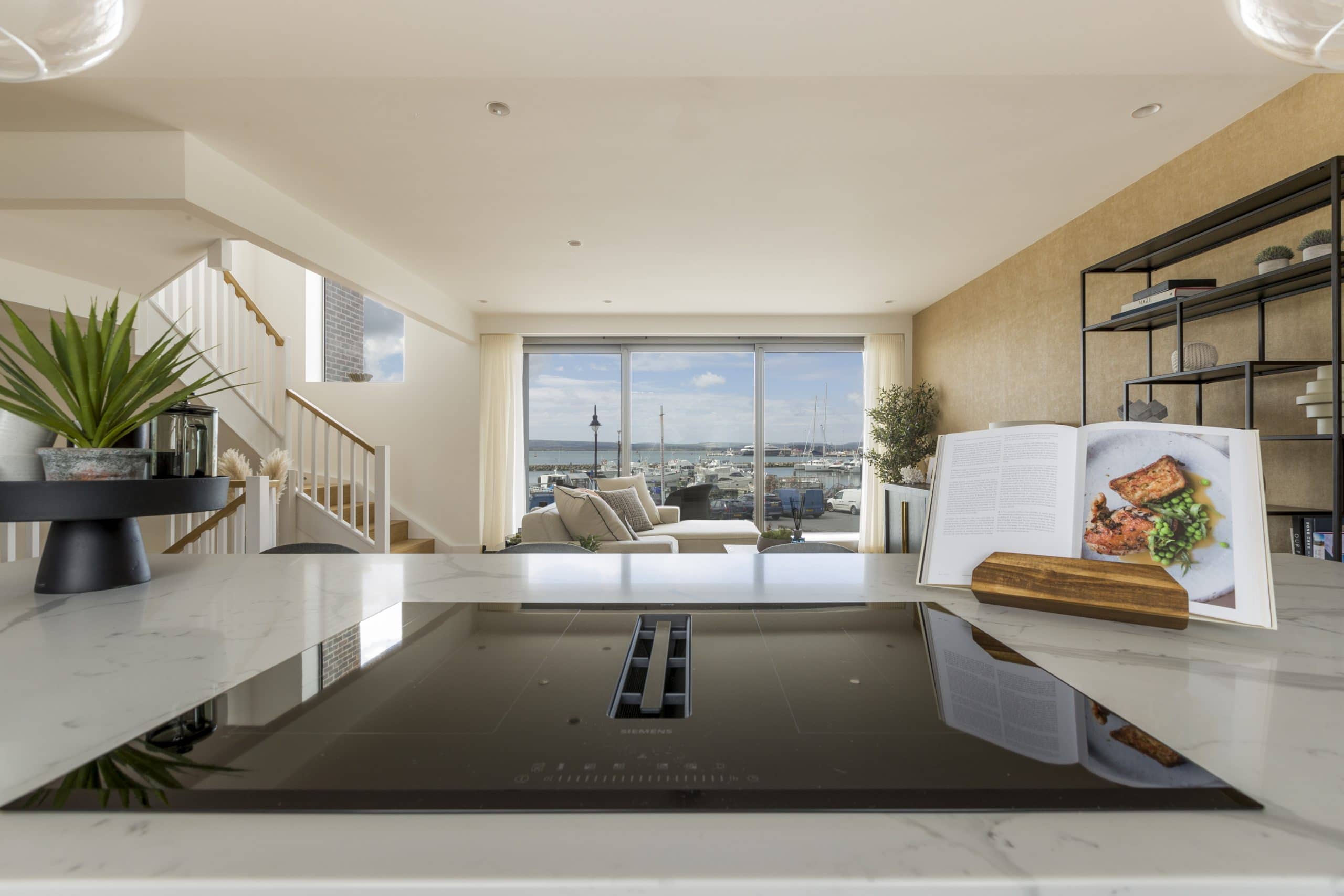 A brand new luxury waterside development with views across Poole Harbour to Brownsea Island.
Quayside Townhouse
Developer
Jigsaw Interior Architecture was commissioned by local developers Lauder Property Ltd to furnish a brand-new luxury waterside development with views across Poole Harbour to Brownsea Island.
The variety in our rental show home furniture ensured the chosen scheme was in keeping with the sleek, contemporary architecture of the development and steered away from the cliché décor often found in coastal properties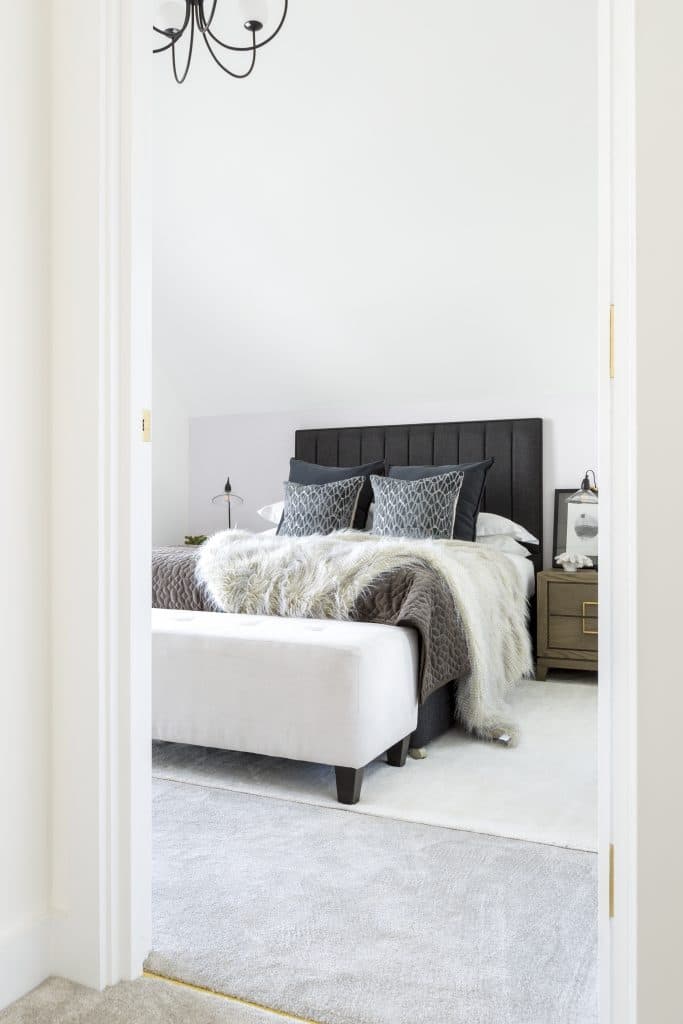 To ensure we achieved the concept in mind, Jigsaw kept largely to a monochrome colour palette, with only hints of soft blues, calming greys, and more natural tones. We focused on using key pieces of hand-crafted stand-alone furniture, mixed with sumptuous textures and natural materials.
One challenge we initially faced was the layout of this particular property and the logistics to go with it.
The Town House style development meant that with multiple floors and staircases, installing the furniture could prove to be tricky. Jigsaw carried out a full site survey prior to installation to check pinch points throughout the property. With modular furniture and space-saving beds, we also chose items that could be assembled on-site to avoid anything not making it up the staircase!
Having worked together on previous projects, Lauder Property Ltd know how successful and effective property staging is when it comes to selling new builds. Although tried and tested, it is always rewarding to get immediate interest and positive feedback once the property goes live with local estate agents. In the case of 7 Ballard Road, it took only 7 days for the offers to start flooding in, resulting in a bidding war!
Jigsaw was approached by multiple potential buyers to enquire about purchasing the rental furniture used to stage the property. This is the best possible outcome for both the developer and the interior designers. We were extremely happy to be involved in the process of developing this beautiful development for Lauder Property Ltd.
"Being a premium management company for furnished holiday and corporate lets we needed to ensure our property's interior design could meet the high standards we demand. Before we met Jigsaw we struggled to juggle the logistics and timeframe needed to deliver a high-end interior. Having worked with Jigsaw now on multiple projects we are delighted with the services as are our clients. The results and attention to detail from Jigsaw have been paramount to our growth and putting us as one of the premium brands in the south. We are really looking forward to working on bigger projects with them very soon."
Taylor Norman,
Operations Director
Grandeur Property
If you would like to discuss a future project, or learn more about Jigsaw, please contact us.
GET IN TOUCH